Diversity and Inclusion at Boeing
Diversity and inclusion are part of Boeing's values at the highest level. Having diverse employees, business partners and community relationships is vital to creating advanced aerospace products and services for our diverse customers around the world. The company's commitment to diversity means providing a work environment for all employees that is welcoming, respectful and engaging, with opportunities for personal and professional development. This, in turn, increases productivity, quality, creativity and innovation. Boeing has a formal, company-wide diversity strategy, mission and goals, which guide a variety of internal programs and events. Our business excellence reaches new heights every day ... powered by Boeing people.
Zina Alnoor, an electrical system design engineer, encourages Muslim women interested in engineering to dream big.
Diversity Councils and Business Resource Groups
Diversity Councils are integrated groups of site leaders, managers and employees who work to improve employee engagement, provide learning and leadership opportunities, increase communication and facilitate implementation of organizational diversity plans. Diversity Councils are supported by a local executive champion. Boeing has more than 40 Diversity Councils.
Business Resource Groups are employee-led associations designed to further personal and professional development, promote diversity within the company and strengthen networking. The members share a common interest, such as race, gender or cultural identity. The nine groups collectively have more than 130 chapters around the world. Membership is open to all employees.
Boeing Business Resource Groups include:
Boeing Asian Professional Association
Boeing Black Employees Association
Boeing Employee Ability Awareness Association
Boeing Employee Pride Alliance

Boeing Familia

Boeing Generation to Generation
Boeing Native American Network
Boeing Veteran Engagement Team
Boeing Women Inspiring Leadership
Jason Frei, director of Ethics and Business Conduct at Boeing and a former Marine, shares how his disability brought him to Boeing and helped fuel his mission there.
Equal Employment Opportunity and Affirmative Action
Boeing has a wide range of jobs, locations and training programs. The company is committed to providing opportunities for skill development and career advancement in an environment that does not tolerate discrimination, harassment or retaliation.
Equal Employment Opportunity
The company's policy on equal employment opportunity prohibits discrimination based on race, color, religion, national origin, gender, sexual orientation, gender identity, age, physical or mental disability, genetic factors or military/veteran status.
Affirmative Action
Boeing is committed to taking affirmative steps to promote the employment and advancement of minorities, women, persons with disabilities and protected veterans. Every year, Boeing develops affirmative action programs to support its commitment to equal employment opportunity, consistent with company policy and the company's obligations as a contractor to the United States government.
Equal Pay for Equal Work
We foster a diverse, collaborative and inclusive environment that empowers employees to do their best. Equal pay for equal work is a foundational element of our approach. We take action through ongoing pay reviews to ensure that employees are compensated equitably throughout their careers—independent of race, gender or ethnicity. It's the right thing to do and makes us a better, more inclusive and higher-performing company.
Professional Associations: Member and Support
In addition, many Boeing employees, managers and executives have been honored with individual awards from professional associations, including:
Advancing the Finance and Accounting Professions in the Asian and Pacific Islanders (Ascend)
Advancing Minorities' Interest in Engineering (AMIE)
American Indian Science & Engineering Society (AISES)
Asian American Engineer of the Year (AAEOY)
Association of Latino Professionals For America (ALPFA)
Black Engineer of the Year Awards (BEYA)
Disability:IN (D:IN)
Great Minds in STEM (GMiS)
Minorities in Research Science (MiRS)
National Association of Black Accountants (NABA)
National Institute for Leadership Advancement (NILA)
National Society of Black Engineers (NSBE)
Out in Science, Technology, Engineering, and Mathematics (oSTEM)
Society of Asian Scientists & Engineers (SASE)
Society of Hispanic Professional Engineers (SHPE)
Society of Women Engineers (SWE)
UnidosUS (formerly National Council of La Raza)
Women in Aviation International (WAI)
Women of Color in STEM (WOC)
Boeing is extremely proud of the recognition and citations we have earned as an employer.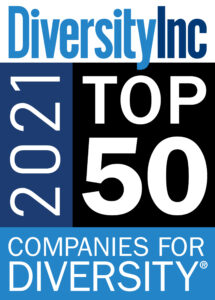 DiversityInc
DiversityInc named Boeing a 2021 Top 50 Company for Diversity for our demonstrated progress in promoting diversity in our talent pipeline, talent development, leadership accountability and supplier diversity.

Disability Equality Index (DEI)
Disability:IN and American Association of People with Disabilities (AAPD), annually conduct the Disability Equality Index (DEI), a benchmarking tool that allows corporations to self-report their disability policies and practices. Boeing scored a perfect 100 on the 2020 index.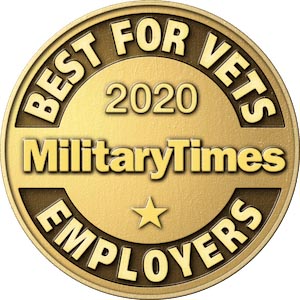 Military Times
Boeing has been recognized as a "Best for Vets Employer" by Military Times magazine.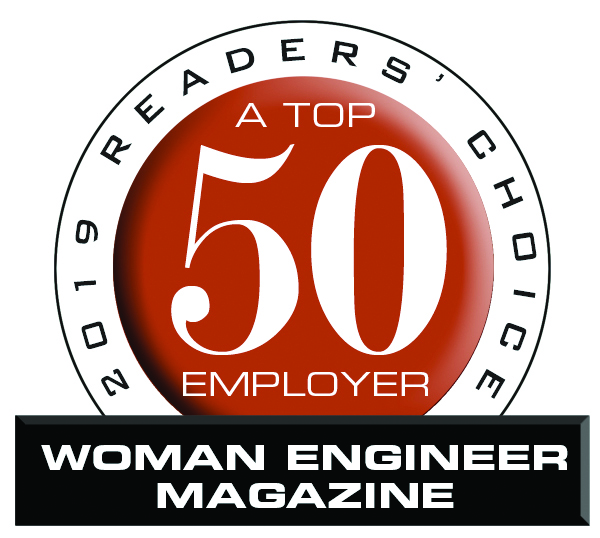 Woman Engineer
Readers of Woman Engineer magazine have ranked Boeing among the top companies in the United States for which they would most prefer to work.