No Barriers to Entry
Ashley Jackett, Ciara Lynton and Kia Smith are helping Boeing move towards its goal of increasing diverse representation at all levels. The trio joined forces in 2020 to create a new grass-roots leadership development program. Described as "where talent meets opportunity," the Boeing Leaders Engaging in Networking and Discovery, or BLEND provides a space where mid-career teammates can grow personally and professionally, expand their networks of peers and leaders, and discover internal opportunities to advance their careers.
The group's early planning discussions centered on the common goal of wanting to help solve a popular problem among their peers, described as a "mid-career crisis." This phrase describes scenarios when an employee feels stuck in a role or path without the vision or support to set and achieve new goals.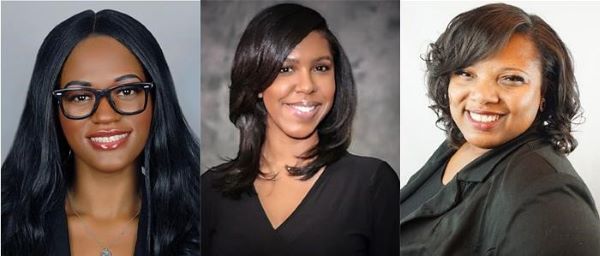 "Bad experiences can drive good talent away," said Kia. "When we started to carve out the mission statement for BLEND, I knew we had to let interested employees know that this would be more than just a one-time conversation or interaction. I want anyone who is introduced to BLEND to know that they'll find support and community with us in a very real way."
BLEND is working to strategically develop and diversify Boeing's executive leadership pipeline to support Boeing's 2025 equity, diversity and inclusion aspirations. BLEND events offer employees an opportunity to receive personalized career coaching from leaders who they are carefully matched with, to set the stage for a sustainable relationship. To date, approximately 50 teammates have completed BLEND sessions and experienced positive results, including feeling more prepared for interviews, and receiving opportunities for growth and career advancement.
"Over the past two years, I have seen a multitude of new programs and initiatives associated with increasing the hiring and retention of Black employees, but BLEND really feels like home," said Glenn Shanks, Jr., Boeing senior manager and recent BLEND participant. "What I have enjoyed most is how the business of the program doesn't feel like work. Yes, it's extra-curricular, yes on my own time, but the work that we do is fun, because it is presented in a way that is engaging, light-hearted and high-spirited."
In its first year of operation, BLEND successfully recruited 60 volunteers, a mix of minority and ally leaders all passionate about people development and building a culture of inclusion.
"BLEND is one way we are working to ensure there are no systemic barriers to participation at Boeing," said Kia. "I'd say we are very relational-based in terms of our programming. We're not using checklists to decide who can participate. If you have an interest in being a mentor or are looking to explore career paths, there's an opportunity for you to connect with this organization and be a part of the mission."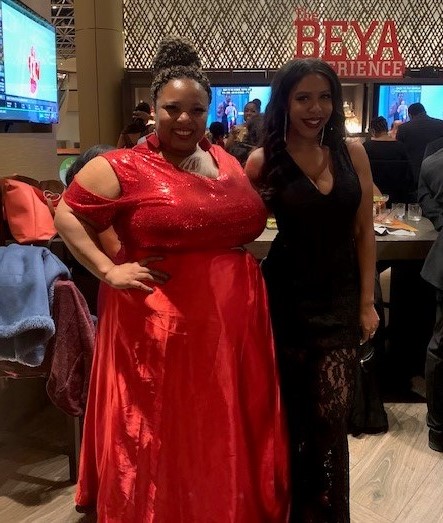 Ashley, Ciara and Kia were motivated to take action based on their firsthand observations of representation gaps and takeaways from our company's first equity, diversity and inclusion report.
"At Boeing we are empowered to take action when we recognize a need," said Ciara. "Building on each other's strengths allows us to discover innovative ways to create meaningful connections for our colleagues and potentially change the course of their careers. With the support of our sponsors, allies, advocates and volunteers, we are positively impacting the community, while bringing value to the company."
BLEND and its mission represent the potential for racial equity and representation to inspire change in the workplace for a better future.
"We understand the power of building community. It's an important part of our past. The work we are doing to overcome obstacles we face today honors that legacy," said Ashley.