Meet Antara: Boeing India IT business partner
When Antara Mandal was hired as an information technology business partner at Boeing in India, she was thrilled. With a background that included electronic engineering and banking, she looked forward to taking a new step in her career with a global aerospace company.
Antara supports software solutions for commercial and defense airplanes. She conducts quality and compliance testing to ensure functionality and data transfer across airplane systems—from flight controls to communication systems.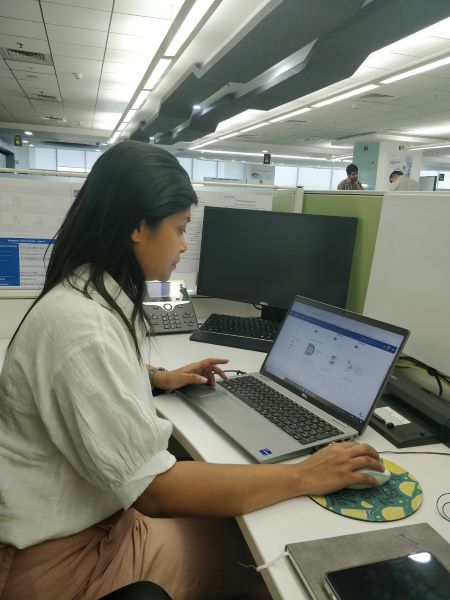 To familiarize herself with our company's processes, Antara turned to our digital learning platform—Learn@Boeing.
"I heard that Boeing offered classes for employees to build technical and business knowledge," Antara said. "Learn@Boeing helped me develop additional skills applicable to my work responsibilities."
Antara was able to complete a series of digital learning courses in IT & Data Analytics, covering business acumen, project management, effective communication and management skills.
"Using the knowledge learned in each class helped me understand the Boeing infrastructure and software platforms used to support business solutions," Antara said. "In addition to strengthening my IT skills, I learned best practices that were beneficial in improving how I collaborate with others."
Antara said her course in Agile and Product Management helped her work more efficiently with her cross-functional teammates and as part of a global team.
"I find it easier to communicate with my business partners because I now understand the tools and processes they use in their daily work," Antara said.
Antara continues applying skills from our digital learning and upskilling platforms and shares courses that she found helpful with others. "I enjoy exploring Learn@Boeing because I find information that will be useful throughout my career," she said.
We Never Stop Learning
Developing our people is as important to us as delivering quality products and services to our customers. See more of the ways we invest in our employees' learning and development to help them have a great career.