'Excellence with Caring'
Dr. Nathan Raen Brooks is an Electromagnetics and Antenna Systems Senior Technical Fellow and a former recipient of the Boeing Defense Space & Security (BDS) Engineer of the Year award.

Dr. Nathan Raen Brooks credits his success as an engineer to a commitment to excellence and valuing diverse perspectives. Recently, he made history by becoming Boeing's first Black Senior Technical Fellow in the program's 30 years of existence. As recognized subject matter experts from a wide range of technical areas, Technical Fellows work on some of the company's most challenging and complex emerging projects where diverse perspectives are imperative.
Nathan learned early that he had a knack for problem solving, becoming a high achiever in math and science while in grade school.
"My father was an accountant and was one of the first people in his family to attend college," Nathan said. "My mother was a school teacher — they both emphasized the importance of education. Because of them, I knew I could achieve my dreams, break stereotypes, and not be defined by my surroundings."
Along with his parents, he cites his teachers as important factors in his educational development, encouraging him to stay focused on academics and a promising future.
Nathan worked diligently to succeed in school, leading to an undergraduate scholarship to Florida A&M University (FAMU), a Historically Black College and University (HBCU). Simultaneously attending the university while working to support his wife and children, he and his wife both graduated from Florida A&M with degrees in electrical engineering. He would later become the university's first doctoral graduate in electrical engineering and a postdoctoral researcher at the European Organization for Nuclear Research (CERN).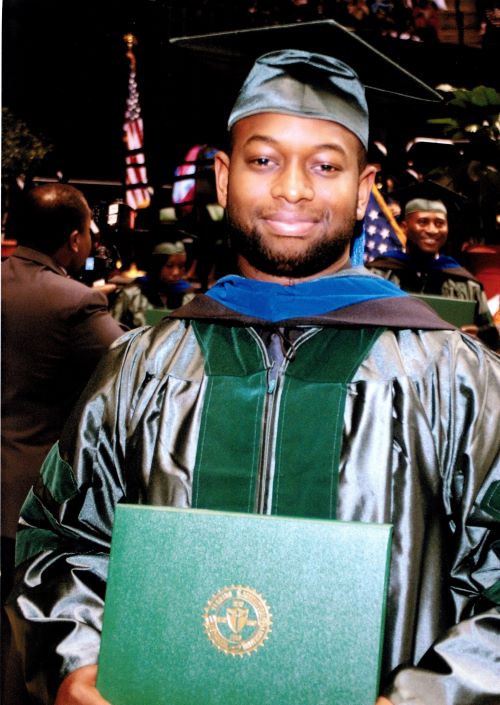 It was at Florida A&M that Nathan would meet Boeing Technical Fellow David Blanding, who was involved in an engineering partnership with the university. A mentorship developed, leading to Dr. Brooks' interest in joining Boeing.
"I had the opportunity to intern at Boeing and gain insight into conducting research at the corporation level," Nathan said. "This experience introduced me to the Technical Fellowship program, which is one of few programs like it."
The Boeing Technical Fellowship program is a highly selective technical leadership program that promotes technical excellence and innovation which is critical to our company's success. As a Senior Technical Fellow, Nathan specializes in electromagnetics (EM), providing technical expertise and leadership for Boeing's SIGINT (Signal Intelligence) capabilities. He supports multiple business units and advises various organizations including Mission & Payload programs, throughout the company.
"One of my most memorable projects was the development of an ad hoc power-based geolocation system that would provide situational awareness using common military radios — high tech using old tech," Nathan said. "Electromagnetics remain fundamental to critical engineering fields, where there is a shortage of expertise, and the next-generation technology of the digital era, where interest is currently focused."
As a leader in engineering, Nathan sees mentorship as an important aspect of helping aspiring engineers achieve their goals in the field.
"Dr. Brooks has helped me immensely in my career development as an engineer, as well as my personal development," said Keldrick Winslow, systems engineer, Phantom Works Program. "Because of his example as a senior leader, a champion of technical excellence, and his encouragement for diverse representation, I'm inspired to strive towards reaching higher goals within the company."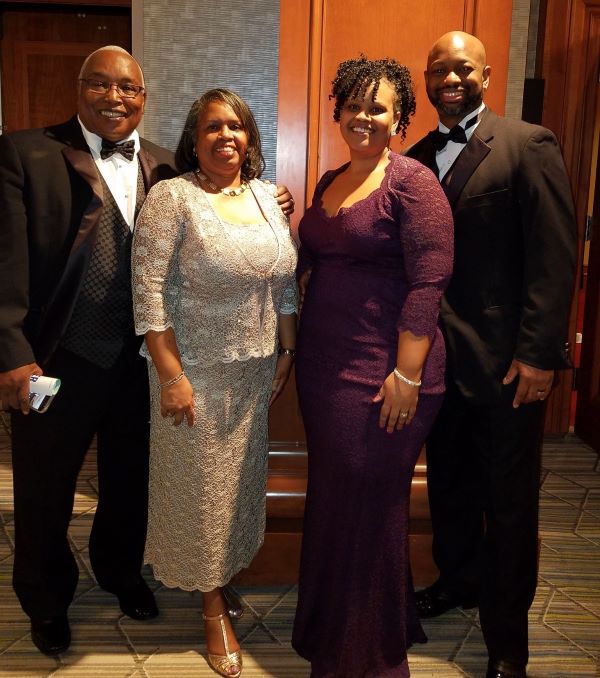 Nathan is a mentor and advisor for the Potomac Region's Boeing Black Employee Association (BBEA) chapter, Black Engineer of the Year Awards and National Society of Black Engineers conference planning committees. He's also active with various advisory boards and teams focused on increasing Boeing's research and recruitment activities with a number of HBCUs. For his contributions to the engineering field, he was honored with the prestigious National Society of Black Engineers Golden Torch Lifetime Achievement in Industry Award.
"One of my biggest passions is helping diversify the engineering and technology industries," Nathan said. "People of color are underrepresented in the STEM (Science, Technology, Engineering, and Mathematics) workforce. One important motto I take from my time at Florida A&M is 'Excellence with Caring.' I want to share my knowledge and experience with others as my mentors did with me, so I can help encourage the next generation of engineers and ensure that our workforce is as diverse as the customers we support."