'I've challenged myself to grow'
London-based project manager Kaomi Hashimoto is helping to shape aerospace innovation. She supports grant proposals for research on technologies, including laser-powdered bed fusion for additive manufacturing and composite fabrication.
"My team's research into new designs and resources for future products help support innovation, as well as reduce waste and cost for the company," Kaomi said.
Kaomi relocated with Boeing from Seattle to the UK to support airline technical operations as a field service representative. Upon settling in, she wanted to learn more about her new workplace and community. Despite feeling she had the background to be successful, something was missing.
"I needed to find myself again and redefine my goals," Kaomi said. "I had a great career … but I wasn't sure what I was working towards after I moved."
This wasn't her first time living in a different country. As a child, Kaomi's family adjusted to a new culture after moving from Japan to the U.S. Going through the immigrant experience again as an adult challenged Kaomi to view cultural differences in an unfamiliar area as a learning opportunity.
For help with managing this latest change, Kaomi joined the Leadership Education and Development (LEAD) program, sponsored by one of our employee-led Business Resource Groups — the Boeing Asian and Pacific Association. The program encourages diverse and inclusive leadership through exposure to Asian cultural archetypes, perspectives, and values.
Through LEAD, Kaomi developed a local and global network of supportive teammates, a new mentor, built stronger leadership skills, and gained an understanding of global perspectives she hadn't been exposed to prior to moving. It was during this time that she also transitioned into her new career in project management.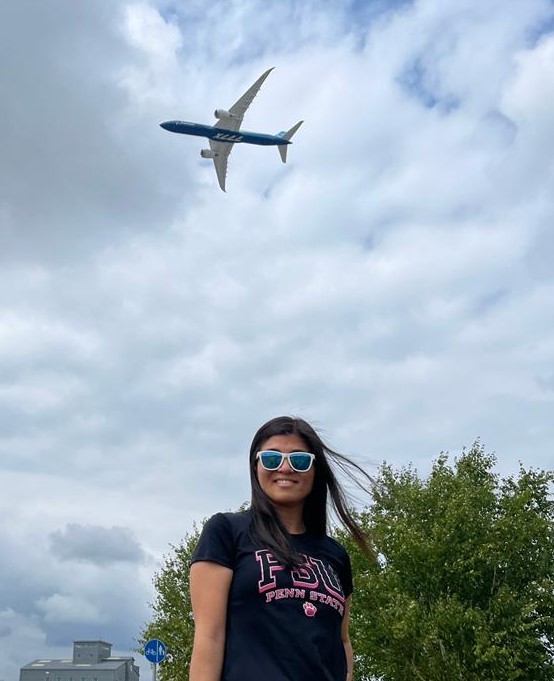 She was inspired by leaders throughout the world who shared their experiences, career journeys, and approach to leadership with employees in the program. Hearing their stories while learning new skills encouraged Kaomi to re-envision her career path.
Now, Kaomi uses her business knowledge experience with multicultural environments to help integrate cutting-edge methods and materials within our company.
As a LEAD advisor, she looks forward to helping a new class of leaders take the next step in their careers.
"I've challenged myself to grow," Hashimoto said. "Now, I'd like to help others develop and bring more diversity into leadership roles."

Learn more about our efforts toward global equity, diversity and inclusion.