'We are finding ways to inspire more people around us'
Nicola "Nic" Bates is on a mission to use her entrepreneurial experience to help women and minority-owned startups succeed.
"When women are in the room, everyone is more productive," said Nic.
Based in Northern Ireland, Nic founded a cyber-intelligence business before joining our company. Today, as a member of our Strategy and Corporate Development group, she and her teammates look for startups offering breakthrough technologies that can help Boeing make major advances in security, sustainability, space, travel and more.
Nic is particularly aware of the challenges women face to become technical entrepreneurs. Women are just as likely as men to succeed in the tech space, but continue to be vastly underfunded and underrepresented—often underplaying their achievements, she said.
That's why Nic and team are committed to meeting with every woman-owned startup that contacts them. They seek to understand what those innovators can offer and how our company can help.
"By pairing with startups and asking what can we learn, we gain access to the most innovative technology, not just in aerospace, but across all industries," Nic said. "There are so many challenges in aerospace that can't be solved alone...we are finding ways to inspire more people around us to partake and help solve problems."
Her group also supports entrepreneurs through Aerospace Xelerated. This competitive 12-week program, sponsored by our company, teaches early-stage businesses how to scale up, expand their networks, and recognize opportunities for their technologies to serve our company and our partners.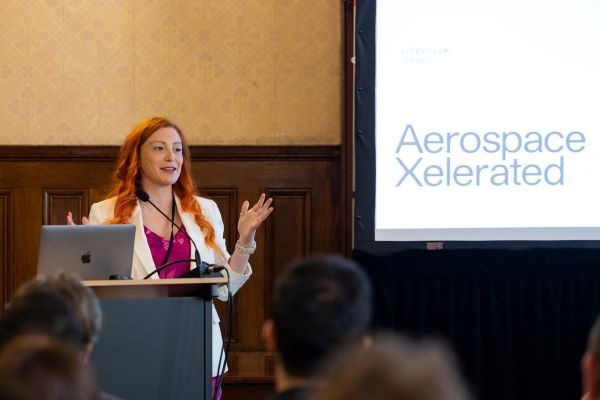 Since the start of our partnership with Aerospace Xelerated in 2019, more women and underrepresented groups have participated each year. In the most recent class, 36% of the companies have a female founder and 46% are led by ethnic minorities. Businesses joining the program are based around the world, including Australia, Canada, Japan, Netherlands, the United Arab Emirates, the United Kingdom and the United States.
Nic is proud of her role and is certain Boeing can help new businesses and in return, they can help Boeing and our customers.
"I can do things for aerospace and for the startup community that I can't do anywhere else."