Giving back to the country she loves
An orchard and vineyard grow on 21 acres (8.5 hectares) of land just outside Huntsville, Alabama. Romina nurtures the wide variety of plants, anticipating picking fresh fruit with her husband and young daughter. This land and the people she shares it with are home — a word that, for Romina, carries significant meaning.
"How do you repay a country that has welcomed you and given you a home?" she asked. "It's something I often wondered."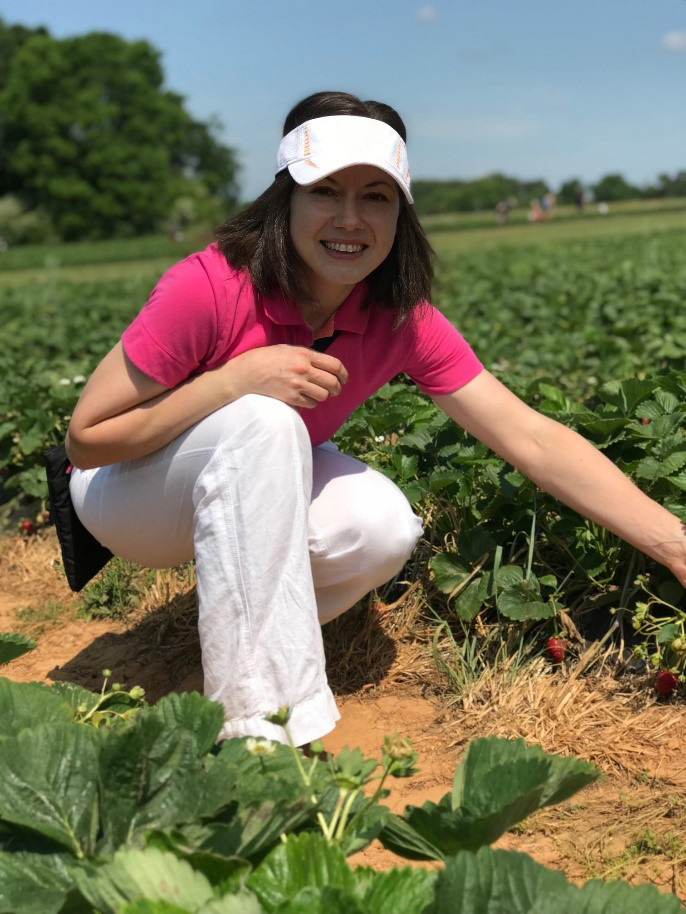 Now, as a systems engineer for Boeing Missile and Weapon Systems, supporting programs such as Ground-based Midcourse Defense, Romina has found her answer.
Born and raised in Moldova, a small country in Eastern Europe, Romina spent her childhood exploring the world through books. Her parents — a teacher and the town's mayor — emphasized education and the countless doors it could open.
Taking their wisdom to heart, Romina excelled in school. But as an ambitious college student in Moldova, she knew the love of learning her parents shared with her would, eventually, take her away from them.
After college, a work-travel program brought Romina to the United States. What was intended to be a temporary stay in Tennessee left a long-term impression.
"There was something about the people I met," Romina said. "So welcoming, so warm, so optimistic. The energy was contagious. I knew I had to come back."
At 21, Romina enrolled at the University of Tennessee. As she pursued her master's degree in business analytics, mutual friends introduced her to an electrical engineering student from the Middle East.
"Farshad and I were both far from where we were born, but we lived in a country we felt connected to," Romina said.
She and Farshad married just over a year later, while still in school. Shortly afterward, Farshad accepted a position as an engineer scientist at the Naval Surface Warfare Center in Florida. Though Romina temporarily put her education on hold to support her husband in his new career, her time in Florida proved influential.
"He loved his job," Romina said. "And after hearing so much about engineering and the amazing work he was doing, I decided I'd like to pursue engineering as well."
After Farshad accepted an opportunity to work on his doctorate back at the University of Tennessee, the two found themselves once again studying together. Only this time, Romina was enrolled as an industrial engineering student.
Shortly after Romina graduated, she and Farshad began their careers at Boeing, supporting programs critical to homeland security.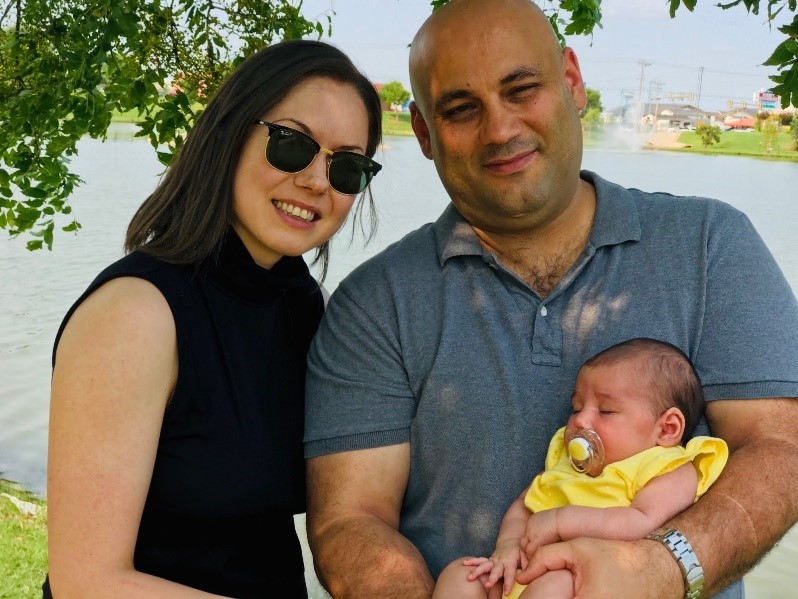 "This is how we give back, by working on the programs that protect this country," she said.
As a systems engineer, she regularly meets with customers to understand their needs. She then uses modeling tools to ensure those requirements can be achieved.
But for Romina, giving back means more than doing her job. It also means advancing herself so she can advance the programs she supports.
Remembering what her parents taught her, she does this by continuing to learn. Through Boeing's tuition reimbursement program, the Learning Together Program, Romina plans to graduate from the University of Tennessee in 2023 with her doctorate in industrial and systems engineering.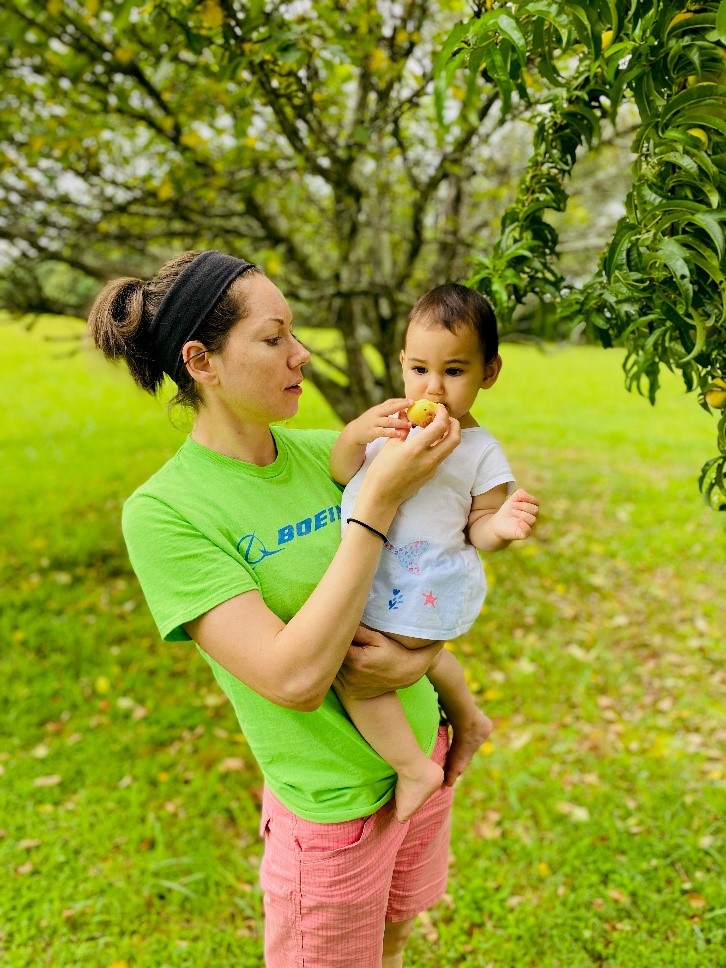 "I know that by passing along what I learn, I can make a greater difference in my role," she said. "I was raised to love learning and to share it.
Romina has fond memories of growing up in the Moldovan countryside, and she misses friends, family and the freshly picked food she enjoyed as a child. But, she said, the hard moments are outweighed by all she's gained.
"Being on this land, on the orchard and vineyard with my daughter, it reminds me of my childhood, but in a country that's well protected," she said. "Metaphorically and physically — we are home."

Learning together
Boeing's tuition assistance program, the Learning Together Program, offers generous funding to help you enhance your skills—and learn new ones—at more than 300 accredited colleges and universities. Eligibility begins the first day of the month after you are hired. There is no annual limit on tuition assistance if you are enrolled in eligible science, technology, engineering and mathematics degree and certificate courses.
See more of the ways we invest in our employees' learning and development to help them have a great career.