Product Security Engineering
Overview
As a Product Security Engineer, you will design and deliver secure, resilient, and safe aerospace products and services to our customers who rely on them. You can contribute to a broad and diverse portfolio of commercial, space and defense products that help connect, protect and explore the world and beyond. It is hands-on work involving many aspects of cybersecurity, from architecting aerospace solutions that ensure resilience and security in the face of future cyber threats, to vulnerability management, lab-based pen testing, forensics, hacking, incident response, red teaming and more.
Full Product Lifecycle Exposure
Our Product Security Engineers influence cybersecurity in the factory, on the flight line, and in the labs. You can apply critical and system thinking to the full lifecycle of aerospace and defense products, from design and development to production to sustainment.
Cybersecurity is a strategic focus for Boeing as we foster a security culture in all environments. You will have opportunity to shape the future of this emerging technical field while developing the skills required to protect our customers' products today and tomorrow.
Natural Integrators
Product Security Engineers are natural testers and integrators. They have a variety of backgrounds including – but not limited to – Electrical Engineering, Software Engineering, Systems Engineering, Avionics, Mission Systems, and/or Cybersecurity. These diverse skill sets are complemented by tenacity, resourceful problem-solving abilities and a thirst for technical knowledge.
Accelerated Learning
We invest heavily in access to programs and experiences that grow your knowledge, including certification and degree programs, training courses, technical conferences, industry competitions and leadership programs. Our teammates also have opportunities to engage with security researchers, academia, and students.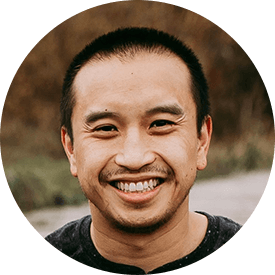 "What excites me is the diverse set of products I get to execute cyber testing on. Our Product Security Test capability spans across the enterprise allowing me to be involved in ensuring the security and resiliency of our commercial aircraft, defense platforms, autonomous systems and satellites."

Daniel Nguyen

Lead Offensive Product Security Test Engineer

Associate Technical Fellow