Easing the transition of U.S. service members
Every year, more than 200,000 members of the U.S. military leave active duty with the goal of re-entering the civilian workforce or pursuing a degree. It can be a big change. That's why Boeing and SkillBridge teamed up to support transitioning service members.
SkillBridge is a partnership internship program between professional industries and the U.S. Department of Defense. For the final 180 days of their service, participants can work for companies like Boeing as an intern. These roles often lead to full-time employment and training opportunities that align with the critical skills gained while serving in the military.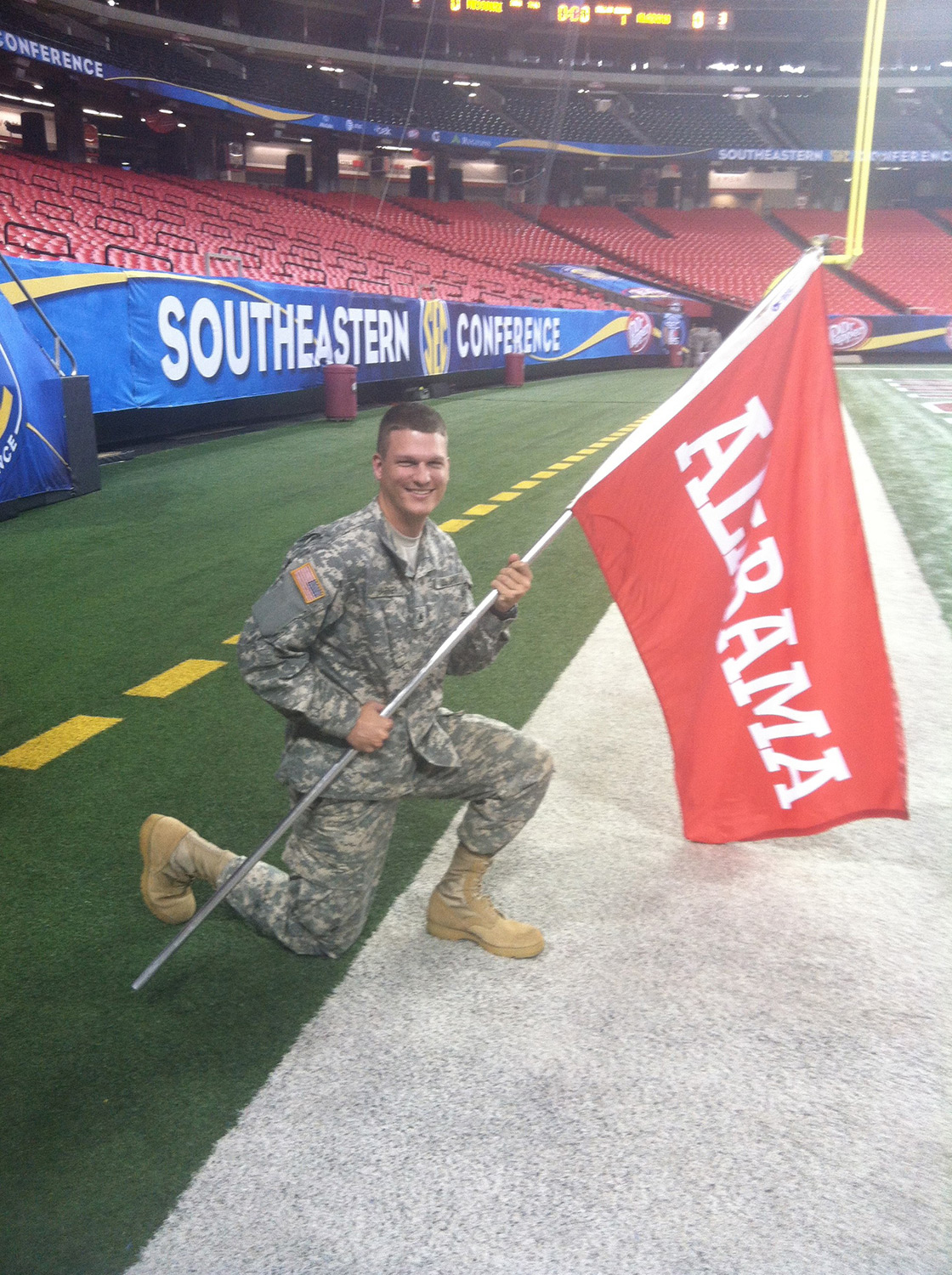 Scott Harkey was selected to participate in the pre-game flag ceremony at the SEC Championship Game (Scott Harkey photo)
When Scott Harkey, a Transportation Analyst in Mesa, Arizona, left the military, he shared the same fears as everyone else who was joining him in the private sector. "We're all terrified for what life is going to be like on the civilian side," said Scott. "I haven't forgotten a single name or person who was there for me during that entire process. I wouldn't be here without them."
After serving four years as a Supply Officer in the military, Scott joined Boeing in 2021 through SkillBridge. Today, Scott and his team track and trace ocean shipments from the West and East Coasts.
"There's nothing not to like about Mesa," Scott said. "We make the Apache helicopter, which I supported during my time in the military. It's really neat to learn more about one of the best pieces of equipment the U.S. military has to offer and its capabilities."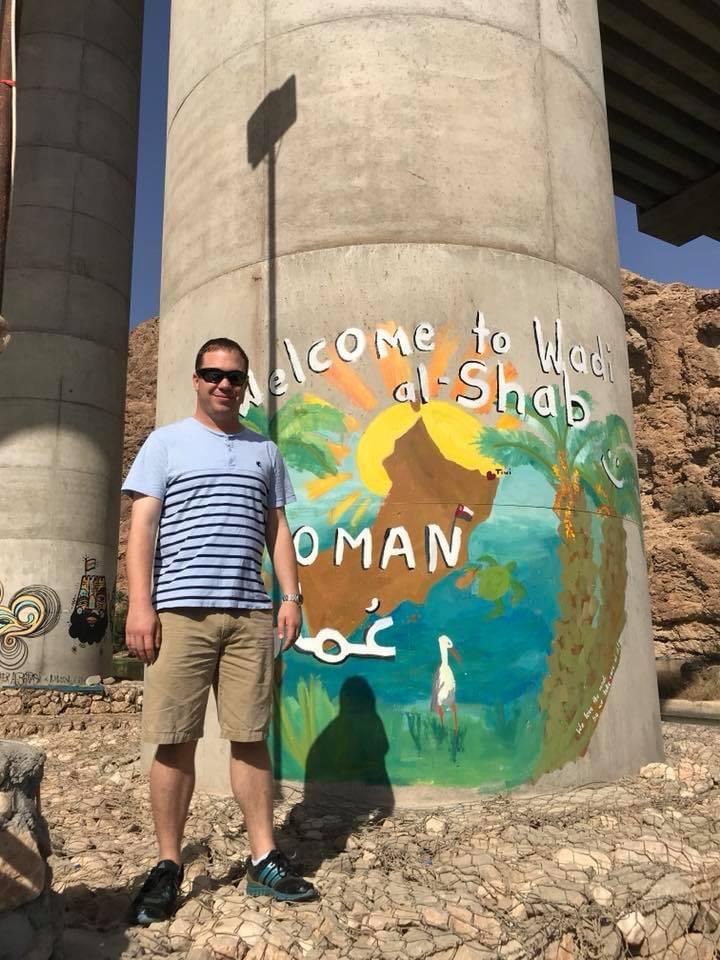 Elliot Riley enjoying the beautiful hike at Wadi Shab, Oman (Elliot Riley photo)
Scott's senior manager, Elliot Riley, was also hired through SkillBridge. After serving 20 years in the Navy as a Supply Corps Officer, Elliot joined Boeing as a Senior Manager in Transportation, Warehousing & Logistics (TW&L). "I've met some incredibly talented people who are always willing to help and have a conversation with you," Elliot said. "It's a good people culture, and I like that there's a huge emphasis on growth and diversity."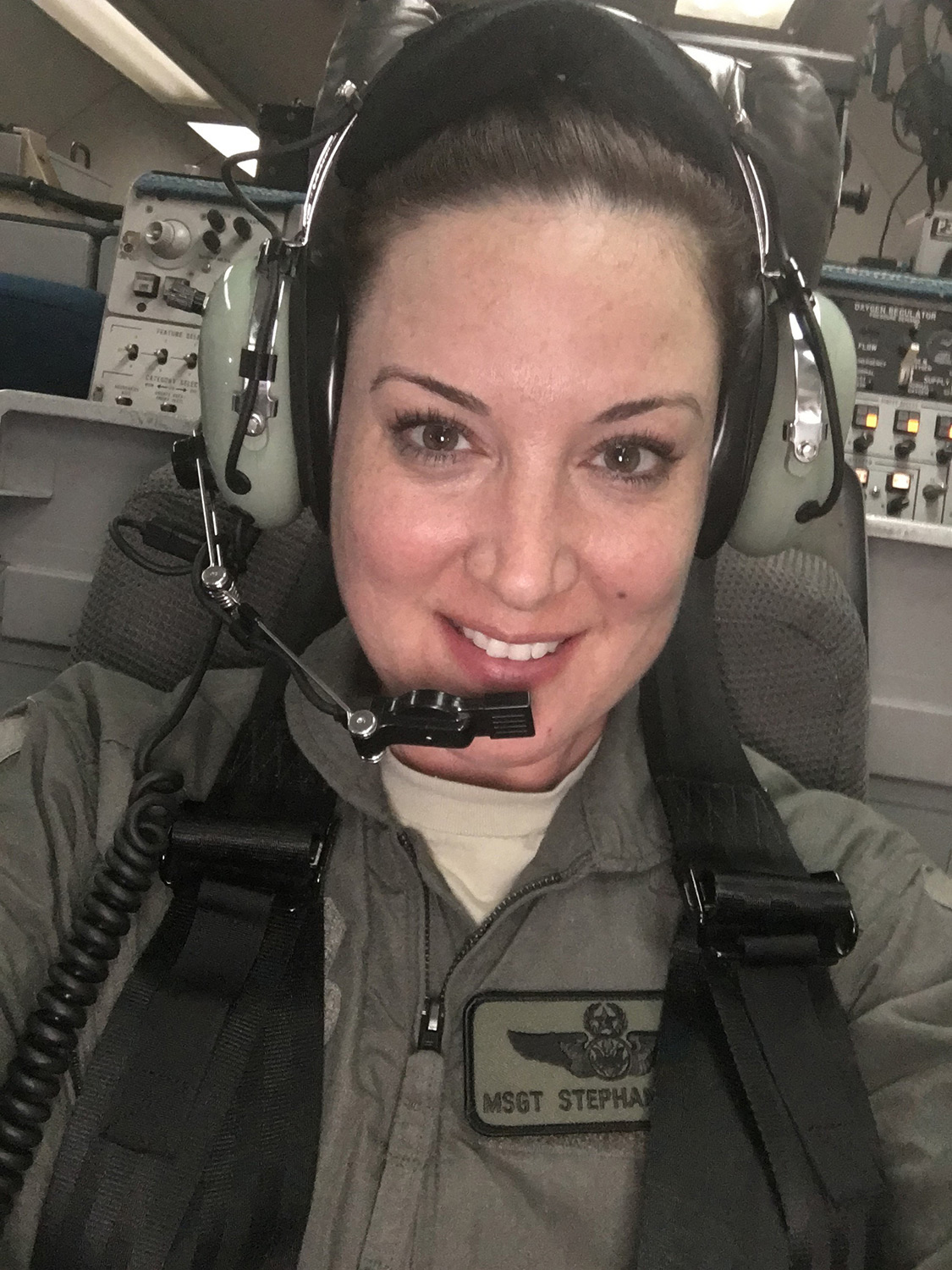 Stephanie Rose in the cockpit of an Airborne Warning and Control System aircraft. (Stephanie Rose photo)
Stephanie Rose served for over 22 years in the U.S. Air Force, logging more than 2,500 hours in the Airborne Warning and Control System (AWACS) aircraft. When she made the decision to retire from the military, she was nervous.
"The thought of going into the corporate world was intimidating at first," said Stephanie. "The SkillBridge program provided some relief and made the transition easier by providing insight into the culture and work inside Boeing."
After completing her internship, Stephanie signed on as a Technical Publication Project Manager on the AWACS program—an opportunity that applied her deep knowledge of AWACS, her security clearance and project management experience.
"This is where I belong," Stephanie said. "At the end of my 90-day internship I had the confidence to begin my job at Boeing."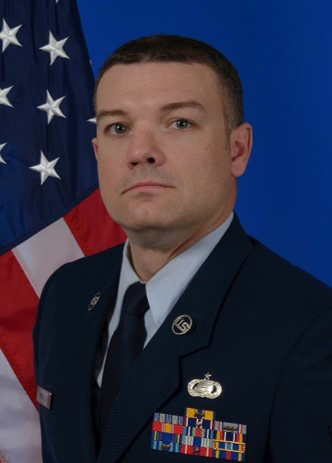 Don Koval serving in the U.S. Air Force (Don Koval photo)
Don Koval, electrical design engineer, had a similar experience. As a 20-year veteran of the U.S. Air Force, Don brought years of experience working on the KC-135 tanker aircraft to Boeing. SkillBridge helped him see his skills as a plus.
"SkillBridge opened my eyes to the possibilities," Don said. "I realized I had developed interpersonal skills, project management skills and a positive work ethic through my military service."
Scott, Elliot, Stephanie and Don aren't alone. Since the start of the program, 94% of SkillBridge interns became full-time employees, and many credit SkillBridge with preparing them for the job.
If you're a transitioning service member with more than 180 days left in service, you can register for the Boeing Career SkillBridge program at https://boeing.avature.net/BeMVP.