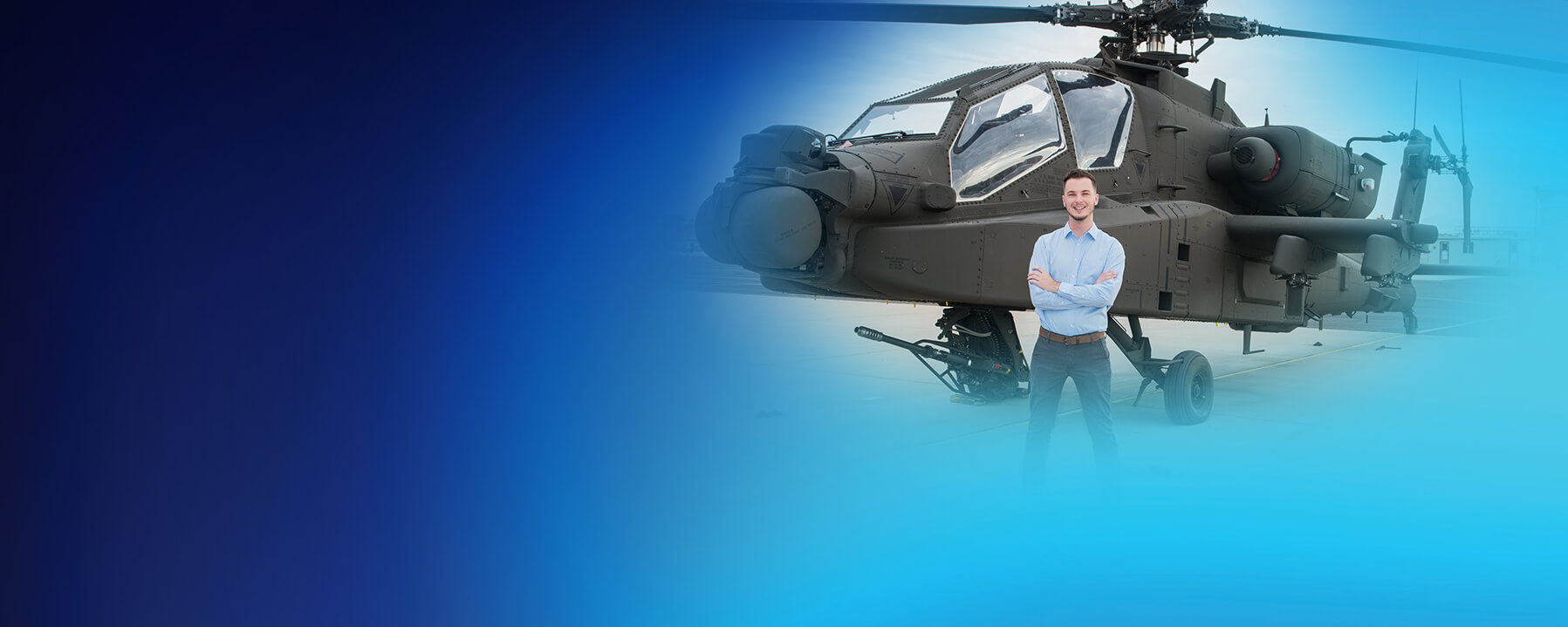 Entry-level
Careers
At Boeing, we started working on your future long before you did. Our rotational programs will expose you to many different areas of our business. We'll also assign you to projects with a scope that few companies can match — both in how they impact the future of our company and of our industry. Our university relations programs are designed to give every student the opportunity to succeed.
View All Entry-level Jobs
Rotational Programs
Rotation programs are a great way to discover your purpose and prepare for your next career step. You'll build valuable skills while exploring different roles and teams. Our programs foster professional communities where everyone is supported to grow, push boundaries and build networks of mentors and coaches.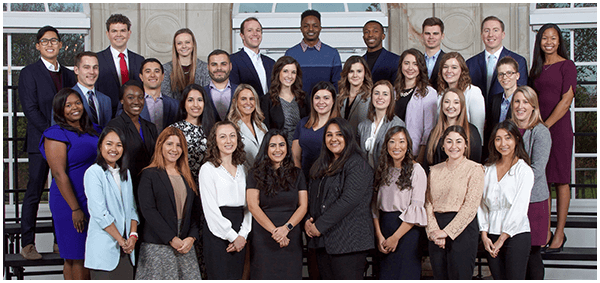 See More
OF Boeing Gain experience in different areas of the company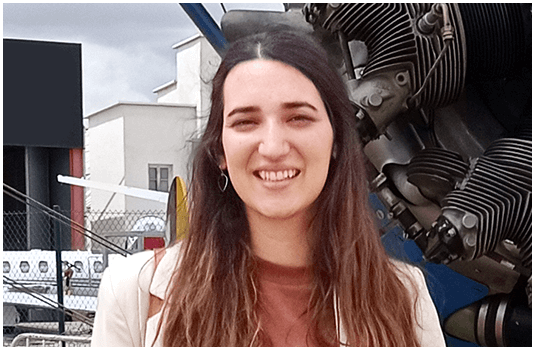 "I joined the UK Graduate Program to learn, be exposed to different engineering disciplines and gain insight on how they integrate together. Being part of the Early Careers community, having exposure to state of the art technology and taking part in STEM & local community activities are some of the parts I've enjoyed the most. I would recommend this experience to anyone wanting to expand their knowledge, grow in different technical fields and have opportunities to network."
Beatriz Barrio Marques
UK Graduate Program Participant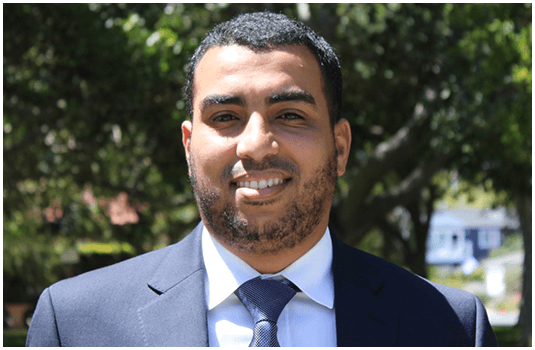 "I joined Boeing's Information Technology Career Foundation Program because I wanted to widen my knowledge in IT and taste the different flavors that this program had to offer. I have enjoyed every aspect of this program, from the opportunity to have a new rotation every six months to the great involvement with program committees. This program helped me create a variety of amazing connections with great people. I would definitely recommend this program to anyone that wants a deep dive along with thorough experience in IT."
Hamid Darraj
ITCFP Participant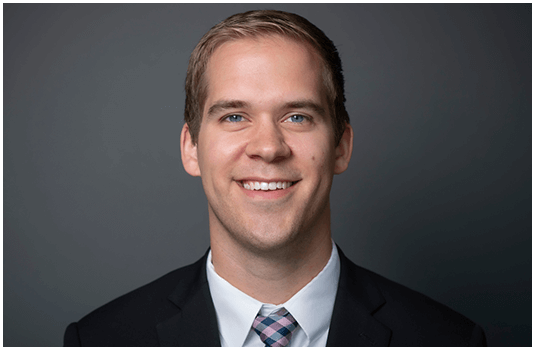 "As someone who is early in their career, the Human Resources Career Foundation Program has been invaluable in helping me create a solid foundation and a strong trajectory. It has been an incredible opportunity for me to gain practical experience in a variety of key HR skillsets. Because we rotate to new teams every six months, it has served as a great way for me to expand my professional network and get exposure to different leaders, mentors, and HR professionals. If you're interested in starting a career in HR, I cannot recommend Boeing's HRCFP enough!"
Ethan Call
HRCFP Participant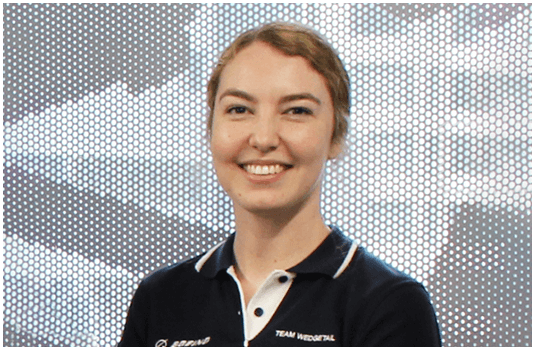 "I was drawn to Australia's Grad Program because of the opportunity to work on a diverse range of platforms and projects, and the chance to work with a range of people around the company, gaining broad business exposure. I was surprised by the huge range of things you can do at Boeing; things I had never imagined I would be able to work on. I would highly recommend any graduates with an interest in the aerospace industry to consider our Grad program."
Lucy Watts
Australia Graduate Program Participant
University
Relations
To fuel our own innovation and foster our next generation of talent, we partner with some of the top universities and higher education institutions around the world. This ongoing collaboration increases access to education, accelerates skill development and helps enrich your educational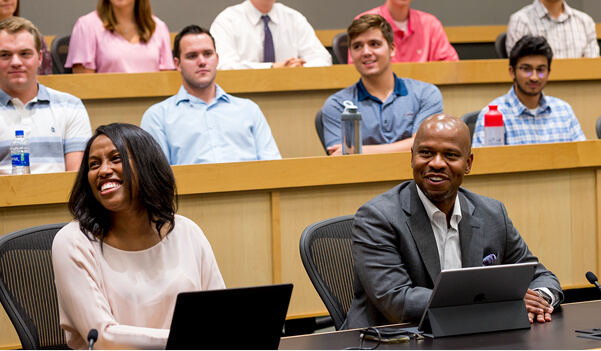 Over 1,200
Scholarships Offered to help students from all backgrounds get an education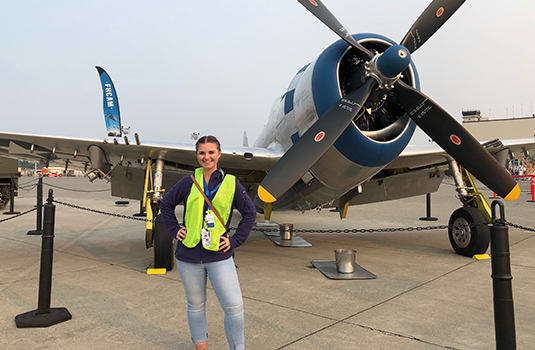 Student Programs
How do we help students? By creating opportunities for them to succeed in our company and in their own careers. We invite them to join us before they graduate as interns or co-ops and learn alongside the industry's top people and get real, hands-on aerospace experience. We also have externships and enrichment programs to help further their development.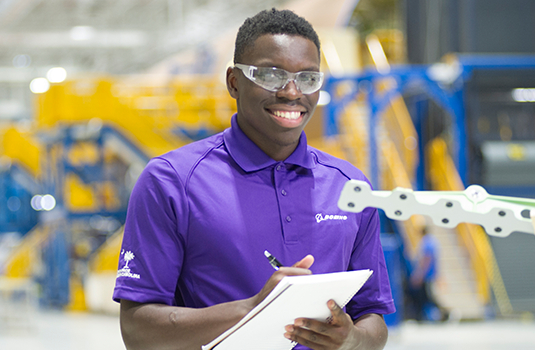 Student Scholarships
We proudly provide over 1,200 academic scholarships to students across the country. These scholarships are awarded directly to students by the academic institutions. If you want to learn more about these scholarships, ask your school about Boeing-funded scholarships.