'I feel a part of the Boeing family'
When Thomas Breitschwerdt, a software engineer working on the V-22 Osprey program, learned of Boeing's Neurodiversity at Work program, he knew it would be a good fit. Thomas was focused on finding a workplace that would respect how he thinks and presents himself.
"After graduating college and attempting to enter the workforce, I applied to several jobs. My main struggle was getting past the interview phase of recruitment because of my difficulty with social skills when I'm nervous," Thomas said.
The neurodiverse population is rich in individuals with tremendous skills, including science, technology, engineering, mathematics and more. With the help of engineering leaders and the consultation of third-party partners, such as Specialisterne USA, Boeing formed its Neurodiversity at Work program, which provides recruiting, coaching, neurodiversity in the workplace education and counseling resources.
Neurodiversity refers to neurological variations in the human brain regarding learning, cognitive functions, sociability, and attention. Examples may include but are not limited to autism, ADHD, dyslexia, dyspraxia, OCD, and schizophrenia. Our Neurodiversity at Work program values neurological differences in the same way we value any other human variation. Its goal is to find neurodivergent individuals with unique skill sets, enhance the diversity of our workforce, and ultimately optimize our operations so that we continue to deliver world-class products.
"It was a tremendous 'a-ha' moment and opportunity for us to build diversity and inclusion for our company," said Peter Karpinski, senior engineering leader. "It's widely documented that the neurodivergent community struggles with access to jobs that represent their skills. That leaves Boeing with an opportunity to bring in highly skilled talent."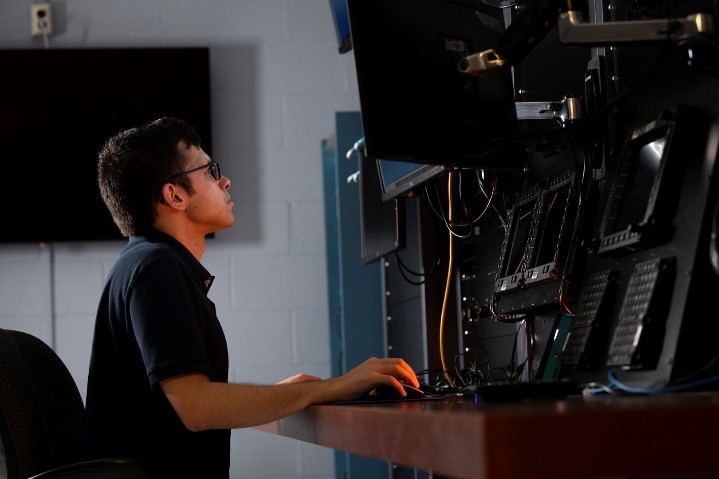 The hiring model Thomas experienced was one of customized support. The interview process involved a workshop session that allowed for showcasing his programming and problem-solving skills.
"A custom portfolio was created based on that workshop, outlining my different strengths, and was shared with Boeing to give the hiring team a clear view of who I am, what I do and how I can contribute to the company," Thomas said.
This unique process allowed Thomas to present his strengths without having to rely solely on social cues during a structured interview. The support continued throughout the onboarding process. Thomas says his managers and teammates helped him feel comfortable seeking advice and have helped him to integrate into his work environment.
"I'm already a lot more experienced and feel a part of the Boeing family. Other people now tend to look to me for advice in certain aspects of their job, like how to process this kind of data and how to work that kind of equipment," Thomas said.
Hearing Thomas' confidence in his position and his dedication to supporting the V-22 program is a major part of Peter's excitement about the journey of this Neurodiversity at Work program.
"It is truly inspiring to see, as leaders, how we can impact not only individuals like Thomas, by bringing them into the company, but also truly change the culture that we work within. It underscores the importance of what we're doing in driving for more opportunities to broaden this program," Peter said.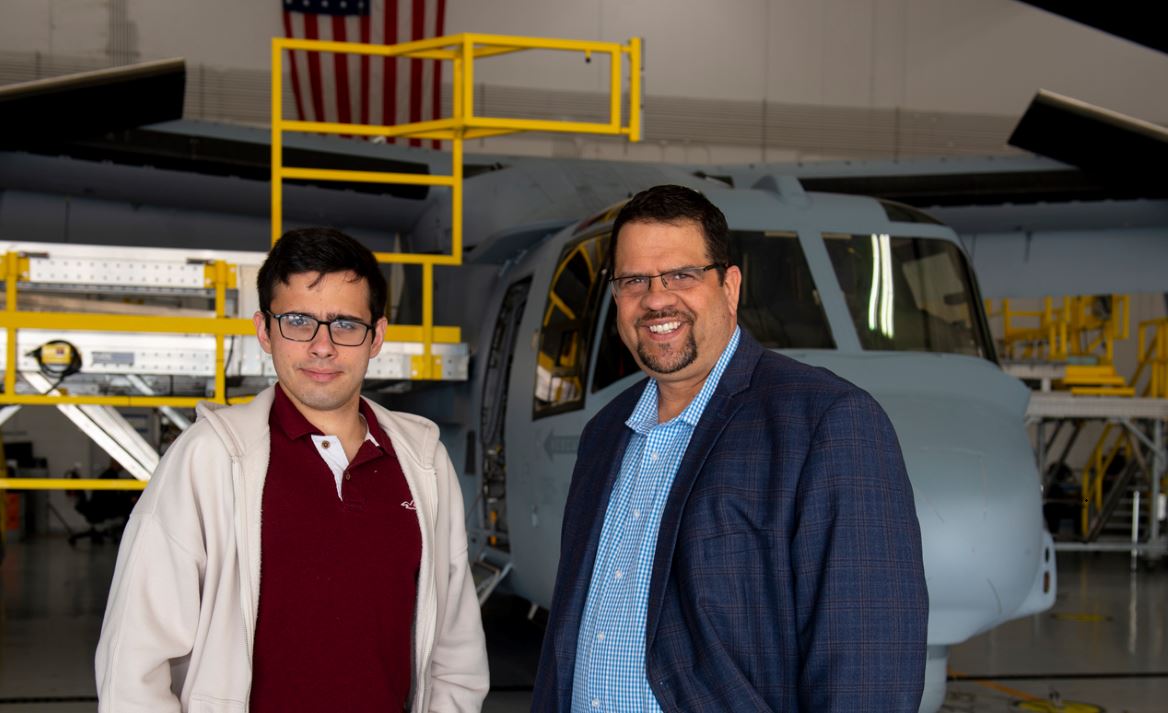 Boeing will continue to expand third-party partnerships in support of neurodivergent hiring, to include new partners who can help scale the current approach at additional sites.
To learn more about Neurodiversity and Disability Inclusion programs, contact GlobalDiversityInclusion@exchange.boeing.com