'Speaking up can save lives'
Dr. Catherine Sinclair is a software engineer supporting the Boeing Defence Australia Mission Systems and Ground Systems team in Adelaide, Australia. An advocate for equity, Dr. Sinclair is involved with business resource groups including Boeing Women Inspiring Leadership and the Boeing Employees Pride Alliance, and leads the South Australian Diversity and Inclusion Group. Her story is part of a series that celebrates women from across our company who are making a difference at Boeing and uplifting our communities.

When Dr. Catherine Sinclair joined Boeing Defence Australia (BDA) in 2019, she quickly noticed a different atmosphere in comparison to other companies where she'd previously worked.
"At Boeing, many of the first discussions I was involved in were around the importance of diversity and inclusion," Dr. Sinclair said. "I knew immediately I was at the right company and felt like my opinion as a woman would be respected and valued."
When she's not supporting BDA Mission Systems and Ground Systems as a software engineer, Dr. Sinclair collaborates with team members focused on removing the barriers that limit progression across genders through an organization called the BDA Gender Working Group. The group reviews policies, procedures, training and other aspects of workplace culture to address gender equity and help improve gender representation across organizations. A subgroup of the team is working to ensure support for employees who are affected by domestic abuse.
"Getting involved in various diversity and inclusion groups helped me become more comfortable sharing my past experiences with discrimination and gender inequity," Dr. Sinclair said. "This prompted conversations with my coworkers and leaders about topics that are not always easy to discuss in the workplace, such as domestic abuse."
As a domestic abuse survivor, Dr. Sinclair began talking about her experience in a team meeting during Domestic Violence Awareness Month, which is recognized in Australia every May. This led to more teammates sharing similar stories.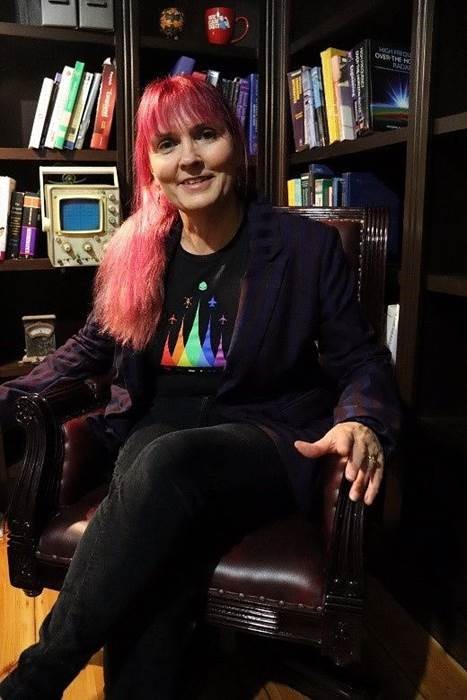 "We can reduce the stigma by encouraging people who feel comfortable speaking up, to do so, which can help our colleagues, and may even save lives," Dr. Sinclair said.
Sharing stories like Dr. Sinclair's contribute to an environment of trust and support for all. Dr. Sinclair explained that having tools at their disposal to navigate these tough conversations made it easier for her coworkers to actively listen to and relate to her perspective.
Outside of Boeing, Dr. Sinclair volunteers and speaks at women's shelters about her past involving domestic abuse and how it led to her experiencing homelessness. She also shares how workplaces support employees with similar experiences.
"When I speak about domestic abuse and being homeless, I want to help break stereotypes and the idea that these type of situations have a specific "look," Dr. Sinclair said. "It can happen to anyone, and I think part of breaking the bias is encouraging people, especially women, to share their experiences."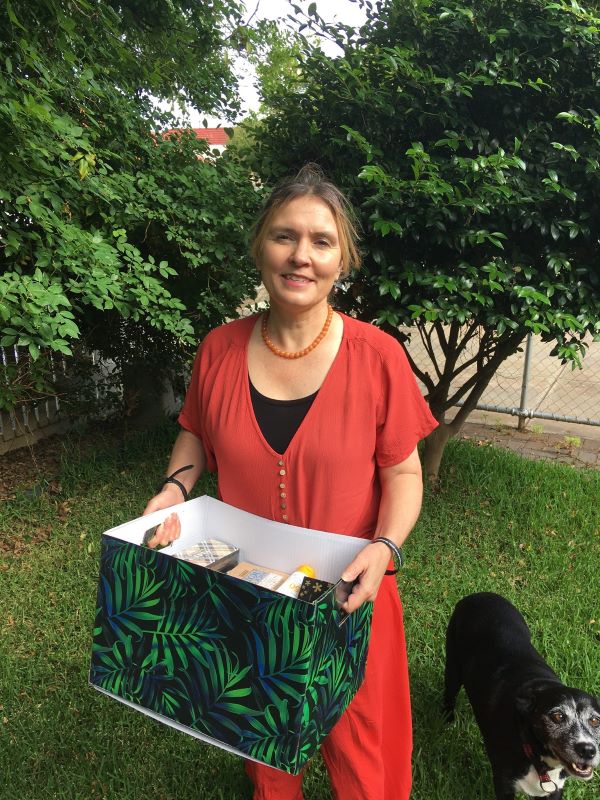 Dr. Sinclair believes that the workplace can help play a critical role in prevention and early intervention if employees receive training to recognize the signs of abuse. She emphasizes that allyship in the workplace can help create a safer environment for everyone.

Supporting employees
The BDA Gender Working Group is committed to developing resources for those affected by domestic abuse and helping to spread support and awareness through engaging with leaders and teams, communication materials, training and more. Boeing Australia currently offers up to 10 days of paid domestic violence leave per year, as well as access to confidential counseling for employees and eligible family members through the Employee Assistance Program.