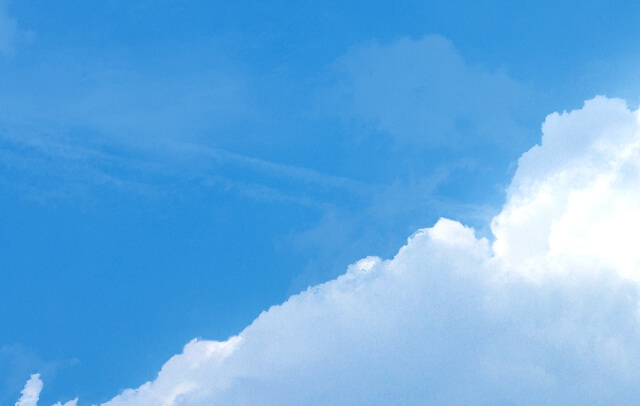 Reasonable Accommodations
As an Equal Opportunity Employer, Boeing is committed to providing reasonable accommodations to applicants with disabilities. If you are interested in applying for employment with Boeing and need assistance or an accommodation to use our website, please contact us by email or phone.
When contacting us, please provide your contact information and state the nature of your accessibility issue. We will only respond to inquiries concerning requests for reasonable accommodations.
How can we help you?
We have more than 90 Reasonable Accommodation employees at Boeing who are specially trained to support employees' requests for workplace accommodations.
Learn more about how we connect our teammates with the services they need to have successful careers with us.
Explore Our Company
Our Environment

We're committed to environmental stewardship — an important pillar of our broader sustainability strategy to help make the world better for future generations.

Learn more

Career Areas

Join our team of innovators and dreamers, engineers and designers, cybersecurity experts and technologists. This is where you'll help build tomorrow today.

Learn more

UK Apprenticeship

Our three-year apprenticeships offer diverse experiences and prepare you to work on our aircraft.

Learn more

Learn more

Learn more

Learn more

Learn more

Learn more

Learn more

Tresha, Chief Engineer

Fascinated by kit airplanes as a child, Tresha is now chief engineer for the world's most efficient twin-engine jet. 

Learn more

Learn more

Learn more

Boeing Pre-Employment Training Program

The Boeing Pre-Employment Training Program (BPET) allows students from pre-certified academic manufacturing programs to skip the interview process when applying for specific manufacturing jobs at Boeing.

Learn more

Return Flight Program

Boeing's Return Flight Program provides people with a pathway to return to their careers after an extended break.

Learn more

Learn more

Learn more

Learn more

Learn more

'Stay curious'

Rodney Kruse shifts his perspective each day by asking, "What have I learned?" 

Learn more

Learn more

Learn more

Learn more

Learn more

'I did it, and so can you'

Tayler made the transition from Air Force technician to flight operations mechanic. And with Boeing's help, she's now on her way to becoming an engineer.

Learn more

Allies Spreading Awareness

Elizabeth and Maggie share their stories on celebrating the perspectives and accomplishments from LGBTQIA+ employees and allies across Boeing.

Learn more

Learn more

Learn more

Learn more

'Speaking up can save lives'

Read how Dr. Catherine Sinclair, a software engineer with Boeing Defence Australia, increases awareness of domestic abuse and supports gender equity.

Learn more

Learn more

'I knew this was the place for me'

Meet Anika Bell, an Army veteran and university recruiter who's passionate about building diverse connections for an innovative future.

Learn more

'Take your seat at the table'

Aurelina Prada started at Boeing as an aircraft mechanic. Today, she's advocating for gender equity as a supply chain senior manager.

Learn more

Meet Emily, Flight Test Engineer

Since interning, Emily completed rotations in four business units and worked on the cargo air vehicle program. Today, she is a flight test conductor for the T-7A program.

Learn more

Respect From Day One

Boeing engineers Gus and Casady share how Out in Science, Technology, Engineering and Mathematics (oSTEM) helps them feel seen and heard.

Learn more

Thurgood Marshall College Fund

Boeing's partnership with Thurgood Marshall College Fund is an initiative supporting HBCUs through campus recruitment, career immersion, scholarships, and more.

Learn more

Learn more

Learn more

Learn more

Learn more

Learn more

Meet Shanying Zeng

Shanying Zeng is Boeing's technical expert on the International Aerospace Environmental Group, which is helping Boeing find environmentally progressive alternatives for hazardous chemicals and material used in commercial and military aircraft.

Learn more

Learn more

Learn more

Get your degree on us

Our tuition assistance program pays your institution directly so you don't have to pay out of pocket. Learn about our generous funding for courses, certificates, undergraduate and graduate degrees.

Learn more

Learn more

Learn more

No barriers to entry

Three teammates champion a new approach to helping overcome the "mid-career crisis" and increasing diversity at all levels.

Learn more

Learn more

Learn more

Learn more

Learn more

Learn more

Learn more

Learn more

Learn more

Learn more

Learn more

Learn more

Learn more

Learn more

Learn more

Learn more

Learn more

Learn more

Learn more

Learn more

Learn more

Recruitment Fraud Alert

Be aware of fraudulent job offers purporting to be from The Boeing Company and/or its affiliates. Learn what to look for.

Learn more

Learn more

Learn more

Meet Nelson Akwari

Read about Nelson's journey from the soccer field to becoming an accomplished engineer and leader at Boeing South Carolina.

Learn more

Learn more

Meet Shanth, Mechanical Engineer

Shanth shares his journey from intern — working on NASA's Space Launch System and the CH-47 Chinook— to deputy chief of staff for our chief engineer.

Learn more

Keeping the World Moving

Meet Susana, a supplier quality specialist in Mexico who's using problem-solving skills to drive operational excellence.

Learn more

Learn more

Learn more

Learn more

Raveena Karia, Design Engineer Intern

Meet Raveena, a Design Engineering Intern at Boeing. With an Aerospace Engineering background from the University of Nottingham, she shares insights from working on the Structures team in Frimley.

Learn more

Sardor Nazarov, Supply Chain Analyst

Meet Sardor, a Supply Chain Analyst intern at Boeing, who shares insights into his virtual internship experience, the impact of Boeing's mission, and his commitment to building a successful future.

Learn more

Learn more

Learn more

Learn more

Stephanie McManus, Engineering Intern

Meet Stephanie, an Engineering Intern at Boeing Defence Australia. From working on safety-focused projects for the Classic Hornet fleet to gaining hands-on practical skills, she discusses how her Boeing experience reaffirmed her career path.

Learn more

Learn more

Jessica Grillo, IT&DA Application Programmer/Developer Intern

Fight your imposter syndrome and apply! When you are here, your number one priority is to learn, and stay hungry. You are never done learning. This will be the best experience of your life because you will see how bright your future is and how far Boeing will take you.

Learn more

Learn more

Learn more

Learn more

Learn more

Ian Hong, Engineering Intern

Meet Ian, an engineering intern at Boeing Global Services and Stanford University student who is building his skills and embracing challenges.

Learn more

Learn more

Learn more

Three Keys to Mission Success

Alex Campos, a Boeing Missile Defense contracts administrator and U.S. Navy reservist, shares his advice for staying on mission.

Learn more

Learn more

Learn more

Learn more

Not Your Ordinary 9 to 5

Meet Jimmy, an Air Force veteran and aviation safety coordinator that helps teams operating the F/A-18F Super Hornet and EA-18G Growler get home safely.

Learn more

Learn more

Benefits

Our Total Rewards program includes best-in-class benefits designed to meet your needs at every stage in life.

Learn more

Working Here

We're a company of inquisitive, talented people. Find out what's important to us and what inspires us to do amazing things together.

Learn more

Inside Boeing

See what it means to be part of #TeamBoeing. Explore stories and learn how our people grow their careers while shaping the future of aerospace.

Learn more

Our Locations

Our global presence includes employees and operations in more than 65 countries. Explore some of our locations.

Learn more

Learn more

Accelerated Leadership Program

Designed for college sophomores majoring in engineering, this program prepares our next generation of leaders to take charge.

Learn more

We Go Further Together

We're committed to advancing equity, diversity and inclusion, and we make progress toward our 2025 aspirations.

Learn more

Events in Your Area

Our hiring events are a great way to learn about our innovations and culture.

Learn more

Military and Veterans

You can join the more than 18,000 veterans who chose Boeing to be their next mission.

Learn more

Entry-Level Careers

Work on projects with a scope few companies can match in an entry-level role — where many of our senior leaders started their careers.

Learn more

Internships

Gain hands-on experience and work alongside a team of industry leaders as you help build the future.

Learn more

Learn more

Learn more

Learn more

Boeing in South Korea

We're proud of our 75-year partnership with South Korea. Join us and help revolutionize aerospace development from the heart of Seoul.

Learn more

Boeing in India

The most exciting advances in aerospace are being developed today in India. Join us and build a career at the center of our industry's future.

Learn more

Boeing in the UK

Across 30 key locations in the UK, we employ more than 3,000 highly skilled teammates. And, after 80 years of success, we keep growing.

Learn more

Boeing in Washington, D.C.

Whether you're a software engineer, systems engineer, or cyber analyst, help us solve tough challenges and contribute to the security of the nation.

Learn more

Boeing in Missouri

Join us and partner with talented professionals while working on projects crucial to national security.

Learn more

Boeing in Poland

We develop technologies that will shape the future of flight and we need your curiosity and unique perspective to help keep us innovating.

Learn more

Boeing in Oklahoma

Learn how we continue to create opportunities for bright minds and see what makes this a great place to build a career.

Learn more

Boeing in Alabama

As the largest aerospace company in the state, we play a vital role in the U.S. space and defense programs.

Learn more

Boeing in California

As we transform aerospace, your skills will take center stage. Join us and help connect, protect and explore our world and beyond.

Learn more

Boeing in Brazil

For more than 90 years, we've partnered with Brazil and today you can join a team filled with creative minds who are building what's next.

Learn more

Boeing in Australia

Join a team of more than 4,300 people providing leading-edge aviation services for our defense and commercial customers.

Learn more

Learn more

Boeing in Japan

For more than 50 years, we've worked closely with Japan to help create the future of aerospace and bring new expertise to our future-focused products.

Learn more

Boeing in Arizona

Known for producing the Apache and Little Bird aircraft, we're also home to centers of excellence in software, composites, wiring and fabrication.

Learn more

Boeing in South Carolina

Across our manufacturing plants, research and technology center, engineering center and propulsion sites, we're developing new advances in flight.

Learn more

Boeing in Washington State

At the center of aviation since 1916, many of our most innovative products are designed and built here.

Learn more

The Power of an Invitation

Darcy and Susan discuss their experiences as transgender women and the effects inclusion — and exclusion — have on their time at work.

Learn more

Learn more

Meet KJ

From the Rosebud Reservation in South Dakota to leading attack helicopter programs in Mesa, AZ., Kathleen "KJ" Jolivette inspires STEM interest among Native American students.

Learn more

Learn more

Learn more

Learn more

Learn more

The Best Call That I've Made

Faced with caring for two sick family members, Sandra Lankford leaned on Boeing's caregiver benefits for support. Watch Sandra's story.

Learn more

Automation is the Future

Read how Sarah Wauahdooah, a manufacturing research and development engineer, applies her robotics expertise on the V-22 Osprey program.

Learn more

Learn more

Meet Shruthi, Design Engineer

Shruthi discusses innovating with her design build team, and taking her next career step as a manufacturing engineer at Boeing in India.

Learn more

'I gained a family of leaders'

Stephanie Yount, engineer and recent Leadership Next graduate, discovers she's most comfortable when she's completely uncomfortable.

Learn more

Learn more

Learn more

Learn more

Learn more

'Never stop learning'

Discover how our digital learning resources helped Boeing India teammate Antara upskill.

Learn more

Learn more

Learn more

Glen Elliot: 'Everyone told me not to do it'

Glen shares a personal story about a family member who was involved in an auto accident. For years after Glen avoided flying due to safety regulations that prohibit passengers from sitting in their own wheelchairs on airplanes.

Learn more

Learn more

Learn more

A Veteran's Secret Weapon

What Marcie Purser, program management specialist, brings to the table is highly valued at Boeing: lasting connection.

Learn more

Meet Marcela

Electrical engineer Marcela Angulo works on next-generation defense technology and inspires Hispanic students to get involved in STEM.

Learn more

Aliyah Terry | Engineering Intern

I was first introduced to Boeing during a Thurgood Marshall College Fund (TMCF) immersion experience in the summer of my freshman year in college.

Learn more

Alex Nelson | Estimating & Pricing Intern

I love Boeing's commitment to connect the world. As someone who has family all around the globe, it's this commitment that enables me to visit my loved ones no matter how far away they may be.

Learn more

On a Mission to Lead

Learn how one of our development programs – a partnership with MIT – is helping an engineer get on a path to executive leadership.

Learn more

'The possibilities are endless'

From space to defense, senior software and project engineer, Kimberly Sledge, inspires the next generation of Black women in STEM.

Learn more

Learn more

Learn more

Meet Suzanne, Chief Engineer

Suzanne Brown is an avid sailor and chief engineer for the Patriot Advanced Capability-3 Missile seeker program.

Learn more

Learn more

Learn more

Learn more

'I'm a lifelong learner'

Meet Nixon, an engineer who uses our tuition assistance to stay on the cutting edge of emerging technology.

Learn more

Learn more

Learn more

Learn more

Learn more

Learn more

Learn more

Learn more

David E. Vargas | Spacecraft Systems Engineer Intern

Every Boeing team, including my own, is working diligently to preserve and feed the flames of human progress through the management and development of complex aerospace systems that we design, develop and produce every day.

Learn more

DJ Serrano | Human Resources Intern

This internship provided me with a vast network of talented individuals and leaders with different educational and developmental experiences that also align with my own career goals.

Learn more

Learn more

Learn more

Learn more

Love at First Flight

An operations manager and an analyst for the V-22 tiltrotor thrive on teamwork in the factory and at home.

Learn more

Cybersecurity Careers at Boeing

Boeing is more than airplanes. More than satellites. More than cutting-edge cyber solutions. We work together with advanced technology on projects for the defense and intelligence communities. Join our Cybersecurity team.

Learn more

Electronic and Electrical Engineering Careers at Boeing

Electrical engineers work closely with our customers to develop electronic and electrical systems for Boeing aircraft, and world-class autonomous robotic systems for space, terrestrial, and underwater hardware. Learn more about the team.

Learn more

Finance Careers at Boeing

Our finance professionals play a key role in guiding critical business decisions and cutting-edge solutions for the world's leading aerospace company. Learn more.

Learn more

Learn more

Learn more

Learn more

Human Resources Careers at Boeing

Boeing HR professionals support our employees as they manage their career path, develop their teams and chart the course for career development. Learn how you can join the team.

Learn more

Industrial Engineering Careers at Boeing

Discover how you can make a difference at Boeing as an industrial engineer. Become part of a team that drives innovation across diverse technologies worldwide.

Learn more

Test and Evaluation Engineering Careers at Boeing

As a Test and Evaluation Engineer at Boeing, you'll ensure that our next-generation commercial and defense products and systems meet the highest standards. Join us as we continue to push the boundaries of aerospace.

Learn more

Learn more

Learn more

Learn more

Learn more

Learn more

Learn more

Supply Chain Internships

In our Supply Chain Intern Program, you can be part of a team that is helping shape the future of aerospace.

Learn more

Data Science and Analytics Careers at Boeing

Data doesn't work in silos — it needs to breathe and interact with other information in order to tell the whole story, not just parts of it. At Boeing, we're working across our enterprise to let data and information drive our collective decision-making. Join our Data Science and Analytics team today.

Learn more

Information Technology Careers at Boeing

As part of our Information Technology and Data Analytics team, you'll support one of the largest corporate IT portfolios anywhere. Join us and help build the future.

Learn more

Learn more

Learn more

Learn more

Learn more

Manufacturing Careers

Every day around the globe, Boeing manufacturing employees build the future of aerospace. Join our team. Your future is waiting.

Learn more

Learn more

Learn more

Learn more

Learn more

Learn more

Learn more

Learn more

Finance Internships

In our Finance Intern Program, you can be part of a team that is helping shape the future of aerospace.

Learn more

Learn more

Learn more

Learn more

Learn more

Learn more

Boeing in Ukraine

Our teams in Ukraine provide engineering expertise, consultation services, research and technical assistance for our platforms and aircraft that fly worldwide.

Learn more

Learn more

Learn more