Meet Abbey Carlson: Former Intern Turned Space and Launch Engineer

While 2020 was an unusual year for everyone, with many life events put on pause or canceled, Abbey Carlson was able to accomplish two major milestones: graduating from college and accepting her first job with Boeing — her top choice.
"I became interested in engineering when I participated in a program in high school where we built a two-seater airplane for an experimental science class," Abbey said. That same class sparked her desire to work for Boeing. And after spending her summer with us as a Systems Engineering Intern in 2019, she knew she wanted to come back.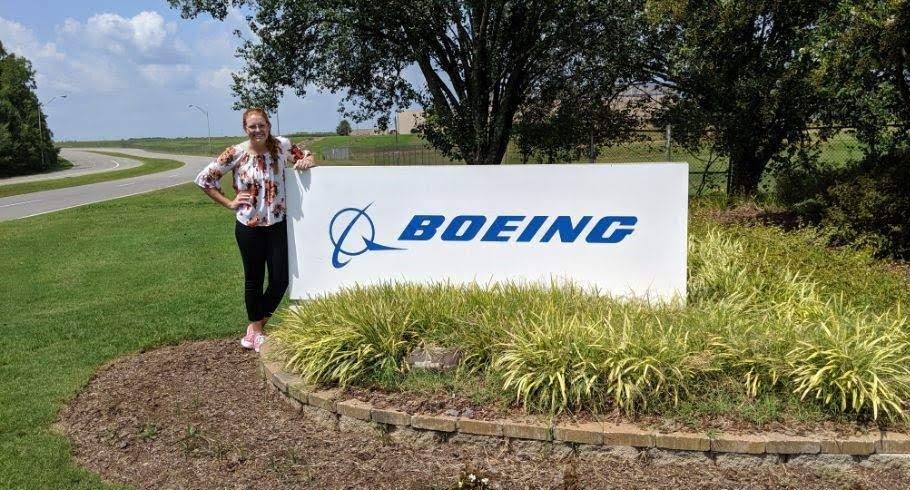 Hired as a stress analyst in July 2020, Abbey supports the Space and Launch program. "While my original passion was aviation, I've grown to have a huge appreciation for the entirety of the aerospace industry," Abbey said. That's understandable, as her role is to verify the structural integrity of secondary components for the Space Launch System, the world's most powerful rocket.
Entering the workforce in 2020 was no easy feat. It involved working from home, starting from day one. "It has definitely presented challenges at times, largely from a perspective of missing some of those nonverbal cues you would have in an in-person setting when explaining ideas or concepts," Abbey said.
"No matter what you're doing, there's so much opportunity to learn and grow your knowledge and skill base."
Abbey's advice for new teammates navigating a virtual environment, "especially for other early career folks like myself," she said, "is not being afraid to pick up the phone and call someone, or ask questions about things you may not fully understand. I'm very grateful for the team I work with and their willingness to answer questions."

Abbey spends her off-work hours in various recreation sports leagues — volleyball, softball and kickball — but is probably best-known for her time spent on the golf course. She's had a pretty successful amateur career, playing for Vanderbilt University and qualifying for the 2021 Augusta National Women's Amateur in Augusta, Georgia.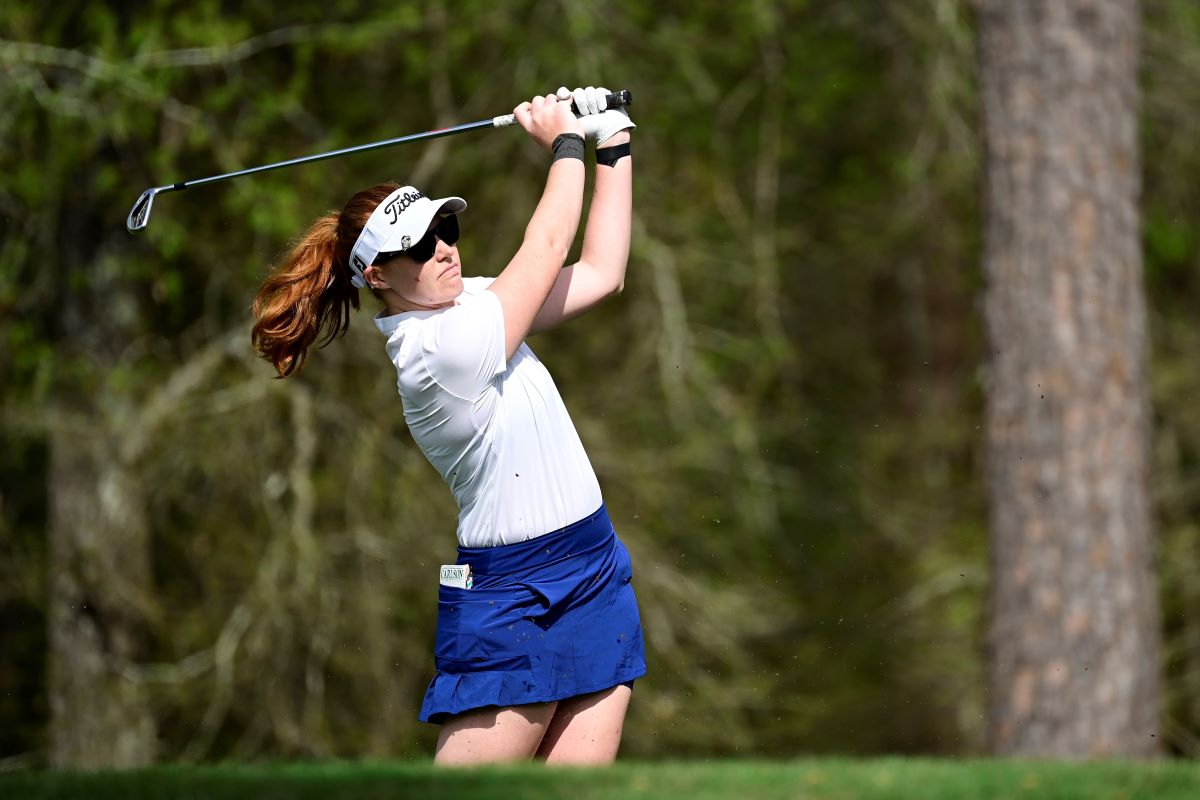 She says the golf course allows her to use a different part of her brain for a few hours. "While being an engineer and an analytically minded person in general, when it comes to golf I try to be more of a 'feel' player. It can be such a uniquely complicated game that it gets very easy to overthink things."
That mindset shift over the years has taught Abbey something that she brings with her daily: "to give the best effort I can each day, and work to learn from both past mistakes and those around me who have such a great wealth of experience," Abbey said. "No matter what you're doing, there's so much opportunity to learn and grow your knowledge and skill base."
As Abbey looks toward the future, she's taking it all in a day at a time. "Until I actually started working I don't think I had a real grasp on just how many different directions one could go both in engineering and within Boeing. For now, I'm doing my best to learn as much as I can in my current role, while also being aware of other areas of the company I could potentially contribute well to in the future."