Boeing | Thurgood Marshall College Fund Partnership
In 2022, Boeing and Thurgood Marshall College Fund (TMCF) announced a new $8 million, multi-year partnership to support campus recruitment initiatives, career immersion activities, TMCF Leadership Institute programming and student scholarships at Historically Black Colleges and Universities (HBCUs) through 2026.
Building on a previous $6 million strategic investment made in 2018, the expanded partnership includes a new fast-track hiring program that will offer participants the opportunity to launch their careers at Boeing.
"Strategic partnerships, like those with HBCUs and the Thurgood Marshall College Fund, help create a space where students can flourish – and they establish a talent pipeline that is vital to future innovation across the aerospace industry and here at Boeing." – Ted Colbert, president and CEO of Boeing Defense, Space & Security
Boeing | TMCF Scholar Program
The Boeing TMCF Scholar Program offers two consecutive paid internships and an entry-level job offer in addition to scholarships, career mapping, professional development, and mentorship.
Apply for the Boeing Scholar program here.
Apply for our Internship programs:
Boeing | HBCU Immersion Program
Boeing HBCU Immersion is a multi-day, all-inclusive experience that introduces competitively selected freshmen and sophomore students to Boeing products, services, and career paths.
Learn more about the Boeing HBCU Immersion program. Applications open soon.
Award-winning partnership
The Boeing | TMCF partnership has received recognition from partner schools:
2020 Recipient: Black Tie Gala - Large Organization Award, Alabama A&M University
2020 Recipient: Emerging New Partner Initiative Award, Prairie View A&M University
2021 Corporate-Education Partnership Golden Torch Award, NSBE - AUC Programming
Boeing's impact in diversity and inclusion has also been recognized:
2019 Ranked #2 of Top 10 Supporters of HBCU Engineering Programs, Career Communications Group
2020 Ranked #2 of Top 10 Supporters of HBCU Engineering Programs, Career Communications Group
2021 DiversityInc Top 50 Ranking: #17
2021 DiversityInc Top 50 Ranking: #16
"The Boeing l TMCF HBCU investment represents what we deem as best practice for companies who are committed to diversity, equity and inclusion. Through this partnership, Boeing has made a deep and long-term commitment to HBCUs and the talented students that attend them. We're excited about the continued success of the collaboration." – Dr. Harry Williams, president & CEO of the Thurgood Marshall College Fund
Boeing | TMCF Priority Partner Schools
Alabama A&M University
Clark Atlanta University
Florida A&M University
Howard University
Morehouse College
Morgan State University
North Carolina A&T State University
Prairie View A&M University
South Carolina State University
Southern University and A&M College
Spelman College
Tennessee State University
Tuskegee University
Boeing Red Tails Classic
As America's first Black military pilots, the Tuskegee Airmen were the original trailblazers who braved the skies for a more inclusive future.
At Boeing, we celebrate the next generation of trailblazers through partnerships with HBCUs through the Thurgood Marshall College Fund and as a proud sponsor of the Boeing Red Tails Classic, which was created to honor the legacy of the Airmen.
Trained and based in Alabama during World War II, the Tuskegee Airmen flew more than 15,000 individual sorties in Europe and North Africa over two years, the Tuskegee Airmen's service directly contributed to the desegregation of the U.S. Armed Forces. To stand out among other units, the Airmen painted the tails of their aircraft red, which is where the nickname 'Red Tails' was born.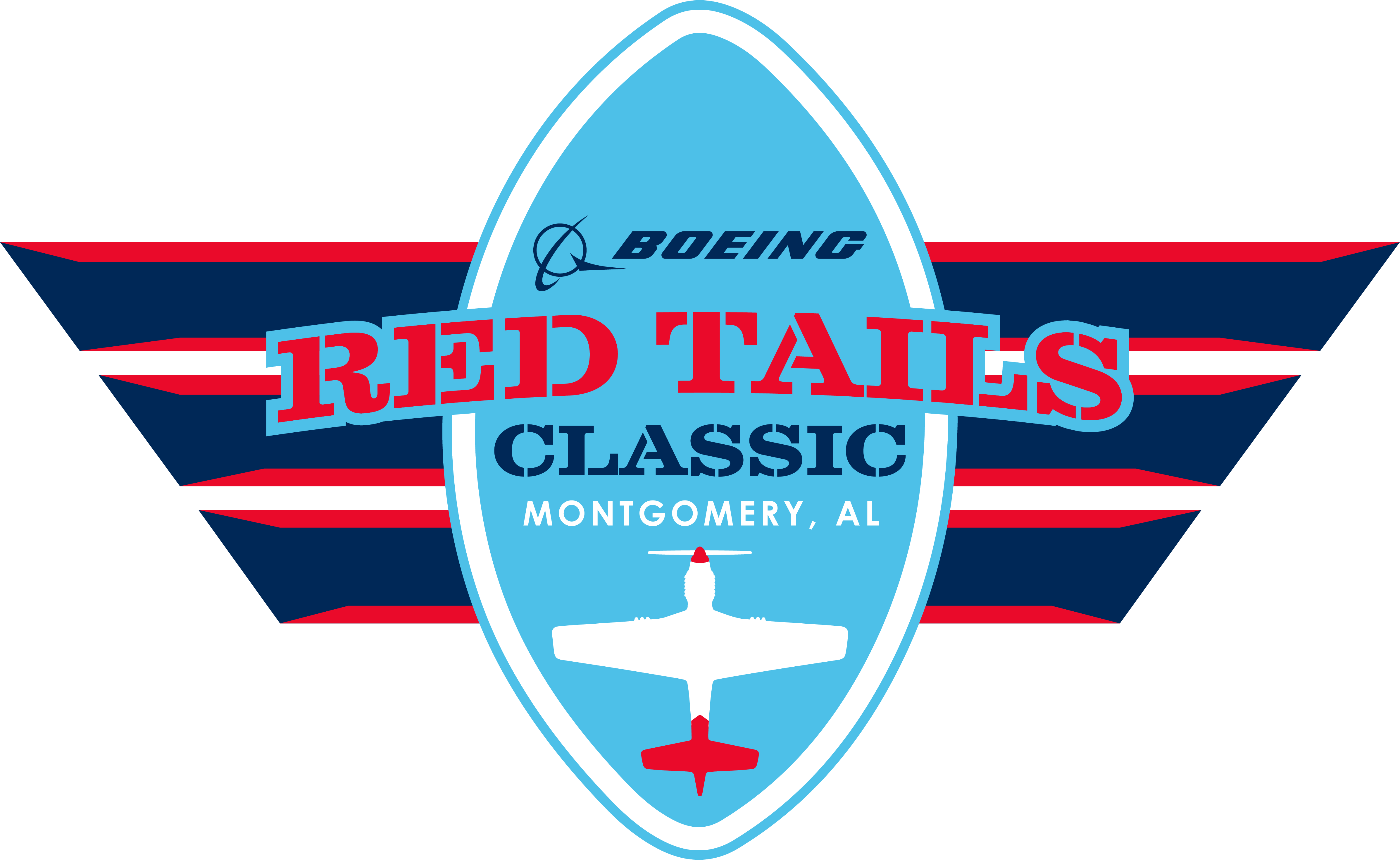 Click the link below to watch a video honoring the Tuskegee Airmen, their legacy, and the work Boeing teammates are doing every day to digitally design, build and test the U.S. Air Force's T-7A Red Hawk advanced trainer jet.