Meet Nelson: soccer pro turned Boeing engineer and leader

Teamwork is about collaborating and bringing out the best in a group to achieve a common goal. Nelson Akwari, Ph.D., has experienced that firsthand as an engineer and leader at Boeing South Carolina, and as a professional soccer player.
"My best memories of soccer are all about the teammates I played with," Nelson said. Nelson played on the U-17 U.S. Men's National Team and played for a decade in the top American leagues – Major League Soccer and the United Soccer League. Each season meant forming bonds and cultivating relationships with a new group of teammates.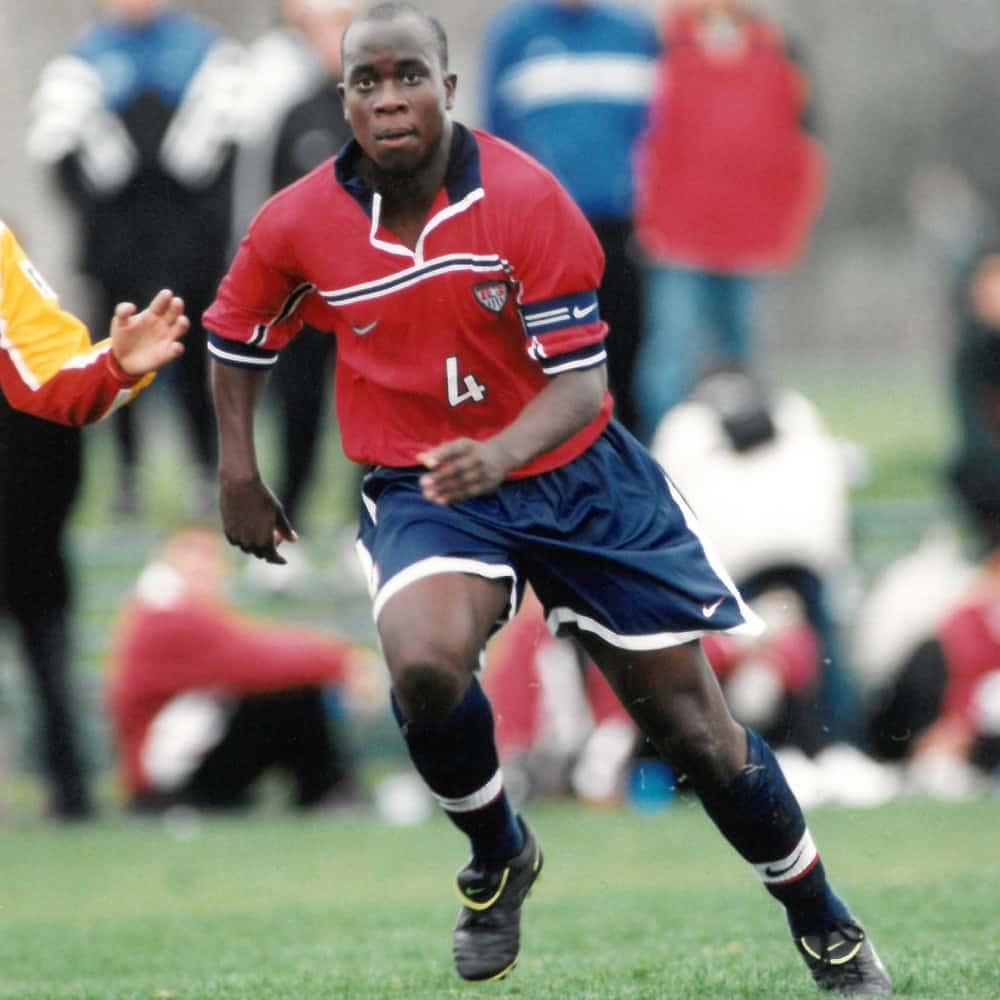 In 2019, Nelson was featured in US Soccer's Bond of Brotherhood:1999 U-17 Men's National Team reunites 20 years later. Photo courtesy: US Soccer
"I moved around quite a bit and played in different cities. I had definitive experiences that have shaped me as a person," Nelson said. "I truly believe that those experiences have also shaped me as a leader here at Boeing."
A former player for the Charleston Battery, Nelson is now part of a different team in the Charleston area: the Interiors Responsibility Center South Carolina (IRCSC). As the IRCSC director, Nelson oversees a multi-functional team of hundreds of teammates, which manufactures, assembles and delivers a wide range of interior products to the 787 program and Global Services aftermarket customers.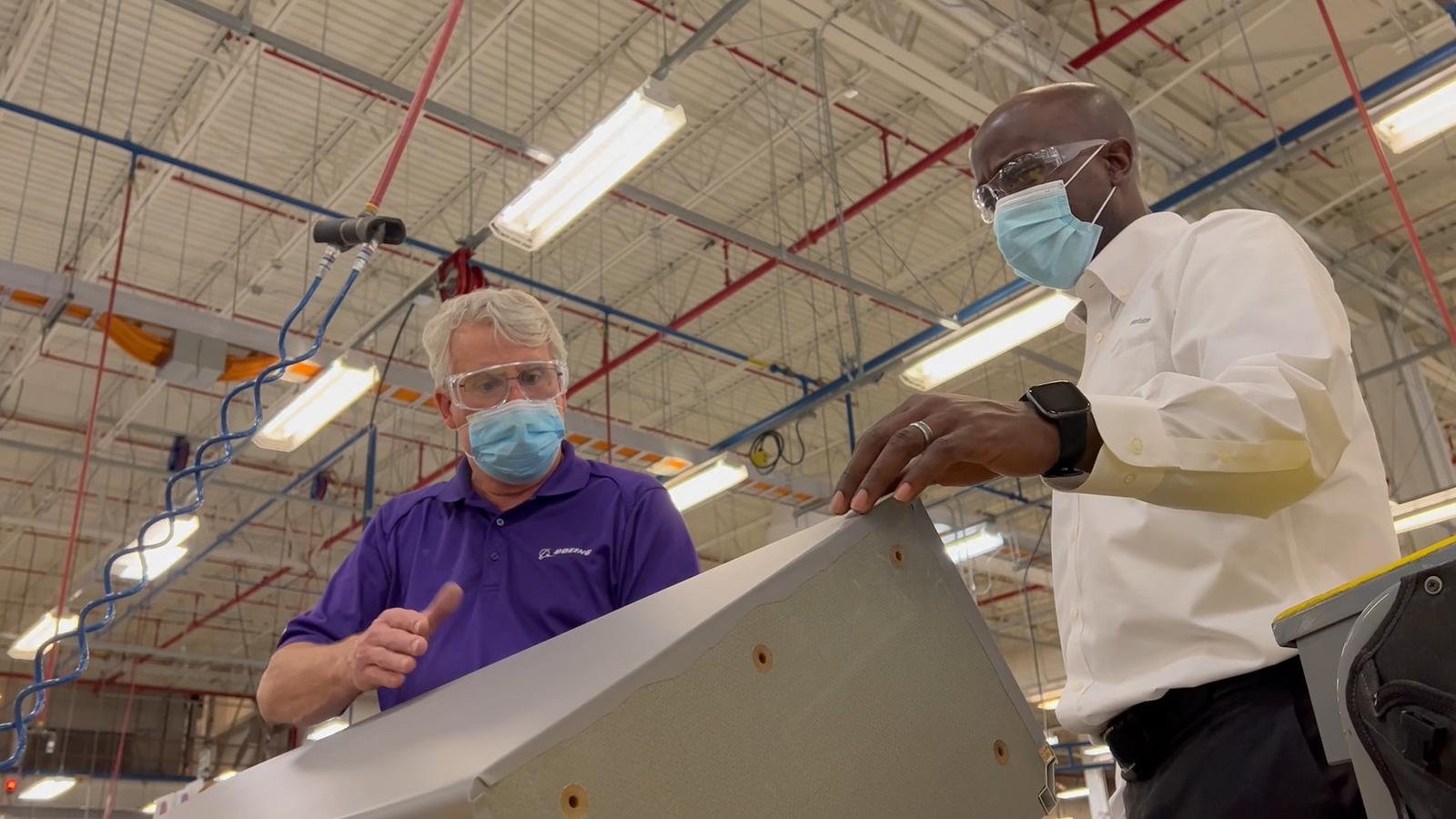 As the director of the IRCSC, Akwari meets with teammates one-on-one throughout the day to make sure they are checked-in and feeling safe. Photo courtesy: Kaitlin Stansell

On any given day, you can find Nelson walking the IRCSC production floor and encouraging teammates as he did on the soccer field.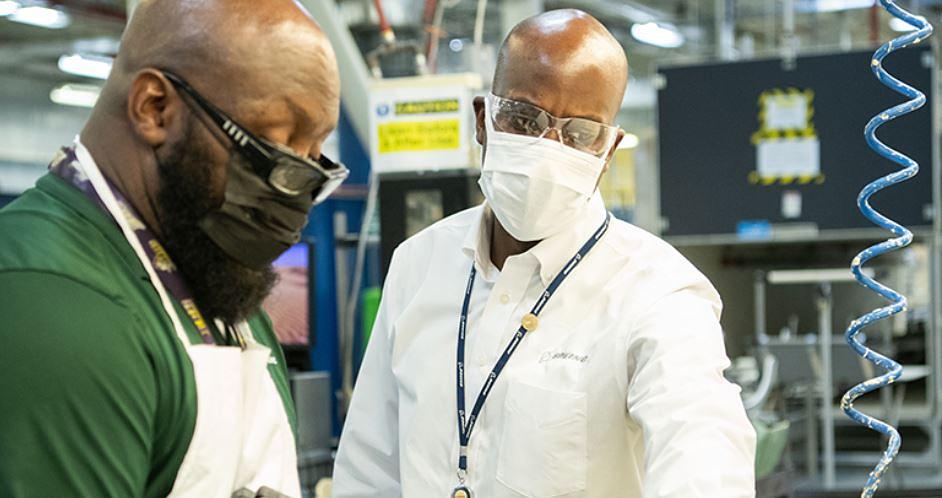 Nelson now pays that support forward by actively working in the community and contributing to youth STEM and outreach programs, food banks and other faith-based nonprofits as a volunteer, as well as coaching youth soccer. Away from work, he spends time with his wife and three children.
Whether it's with his family, in the community, on the soccer field, or at the IRCSC, Nelson recognizes that goals are best scored through teamwork.
"I think when we work as a team and we listen to teammates and their perspectives, we are actually much stronger," he said.