Meet OB, Starliner Spacecraft Technician

From making repairs on aircraft to building spacecraft, Oborsouis "OB" Saint-Louis has had his hands in a little bit of everything.
A mechanical technician, Saint-Louis has repaired parts of fighter jets, small aircraft and even boats.
Since joining Boeing's Starliner program, he has worked on various parts of the spacecraft — such as the side hatch used by astronauts to enter the spacecraft while on the launch pad and the Intra-Vehicular Activity hatch used for connecting the spacecraft to the International Space Station — and ensuring they meet engineering specifications and are working properly. He also helps with bonding the seal that goes between the Base Heat Shield and back shells on the crew module to prevent debris from getting inside.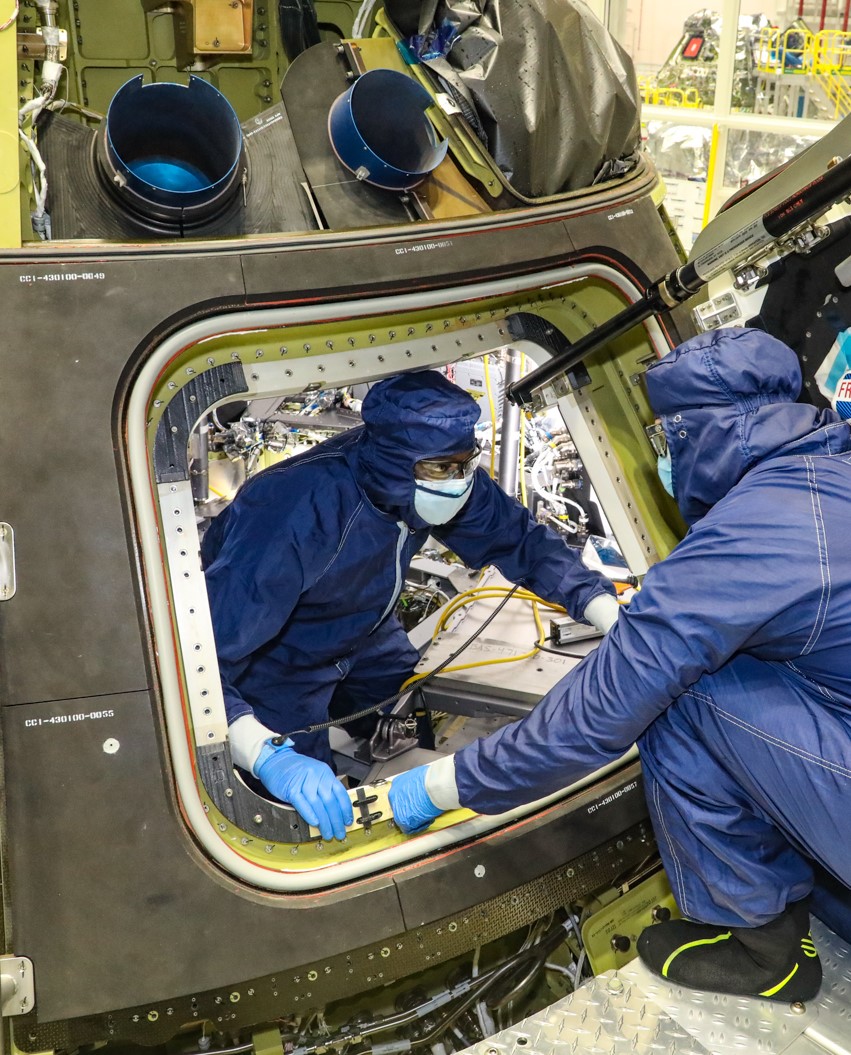 Ensuring there are no leaks in the spacecraft's humidity control system is a part of his job when assisting the Fluids Team. He also removes various parts on Spacecraft 3, which launched in December 2019 and is being refurbished.
Saint-Louis started his mechanical career first working on sailboat engines. After graduating from the National Aviation Academy in Clearwater, Florida, with an associate's degree in aviation maintenance, he started working on small aircraft for an aviation company, including overhauls and repairs of brakes, generators and pumps.
His interest in planes started while in the Aviation Club at Fort Myers High School where he learned about the aviation industry and attended air shows. He enjoys flying and has traveled to Dubai, Jamaica and Haiti, where his parents were born and he still has family.
"I just kept learning more and more about aviation and my interest grew," Saint-Louis said. "Growing up I was really good working with my hands. I work on my own cars as a hobby. I fix engines and radiators and change oil, brakes and tires."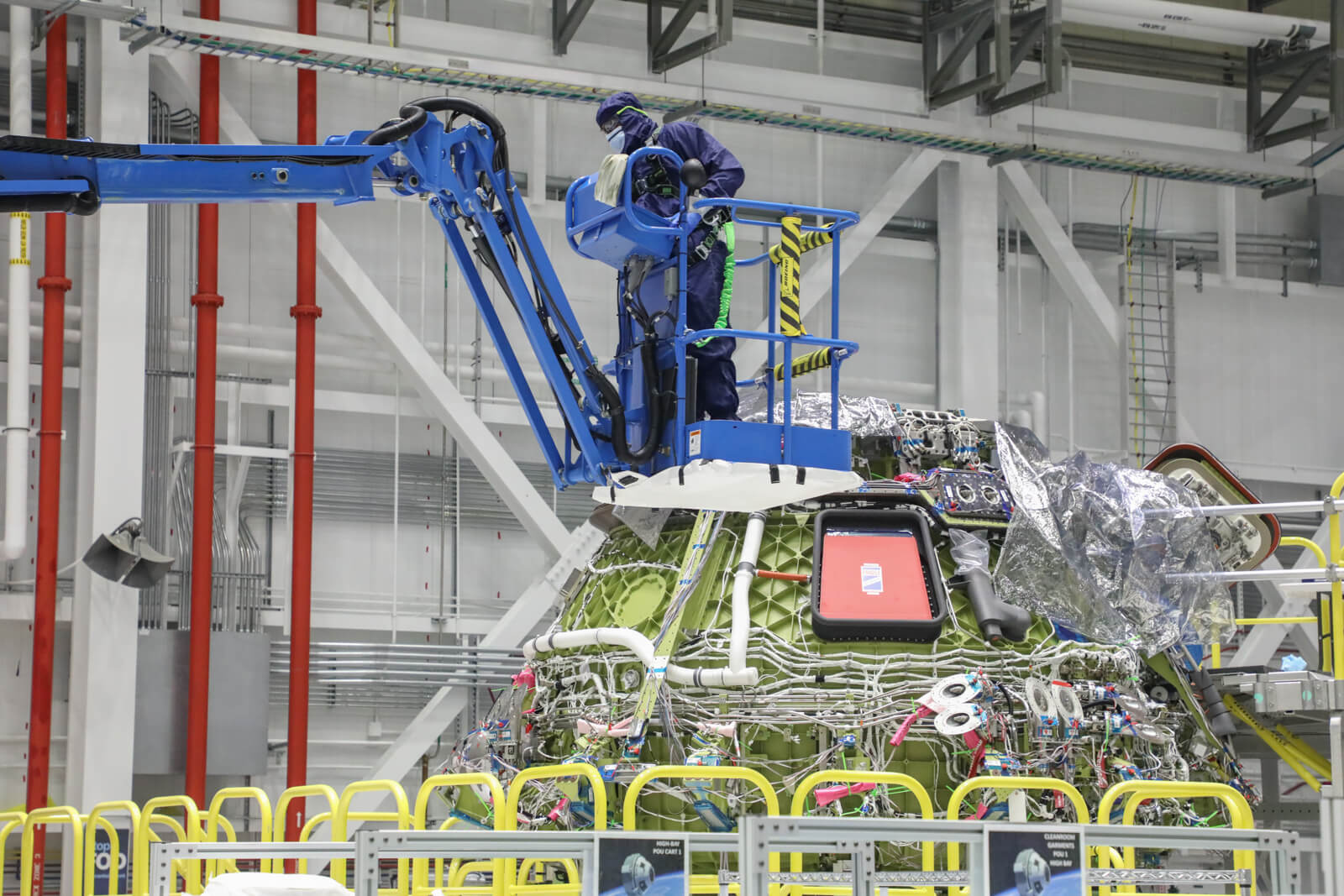 His aviation interest led him to work for a short time as a contractor with Boeing at Cecil Field in Florida, repairing the wings of F/A-18 fighter jets before joining the Starliner program in 2017.
He liked the idea of working in human spaceflight exploration and what the future of space might hold.
"The more we explore and learn about space, the more opportunities there will be for future generations," Saint-Louis said. "One day we might be working and living on another planet."
While working on the Starliner program, Saint-Louis continued his education and in 2018 received a bachelor's degree in supervision and management from Florida SouthWestern State College. He says his goal is to be a production floor manager, which is why he is eager to work on so many different parts of the vehicle, collaborate with a multidiscipline engineering and operations team, and continuously learn from others.
"I like working on something different every day and getting to understand all the components and how they work on the vehicle," he said.
He also serves on the SCAPE Team, which stands for Self-Contained Atmospheric Protective Ensemble. Team members are certified for propellant work with the spacecraft, including testing and removal of fuel.
"I like working on something different every day, and getting to understand all the components and how they work on the vehicle."
When not in the factory, Saint-Louis participates in Boeing's REACH organization, which provides professional development and mentoring opportunities, promotes camaraderie through networking events, and positively impacts the local Florida Space Coast community through volunteer activities.
"It's important to volunteer and help out where you can," Saint-Louis said. "Networking is also important. You can meet someone and that connection could change an aspect of your life or your career."
Saint-Louis, who comes from a large family of 11 siblings, encourages young people to pursue their education.
"The more you know," he said, "the better off you can succeed in life."