Sanh Ha, Design Engineer, Adapts and Excels

On a sunny day in August 2020, Sanh Ha sat by the right wing of a 777-9 and monitored incoming flight data.
Out the window, he could see clouds circling Mt. Rainier outside Seattle. Inside, he could see fellow engineers tracking data at workstations spread far apart. They were all wearing masks.
Masks introduced a complication for Sanh. He was on a test flight for the 777-9 to evaluate automated landing during calm air conditions. Sanh is Deaf and is typically able to lip-read, but the masks obscured his ability to do so. Using his hearing aid, Sanh wore a headset to connect to the pilot and engineers' communications. But he could not distinguish their voices from the engines humming and the wind turbulence and vibrations the plane made.
"I like the challenge. I want to keep knocking down barriers so others can walk through."
"I don't have the ability to filter out the noise," he said. "My hearing aid amplifies the sounds coming into my ear."
These complications were no surprise—nor an impediment—for Sanh. The design engineer for 777X Autoflight Systems had spent months preparing for this test flight, in partnership with his manager, a Boeing Deaf and Hard of Hearing Accommodations Services focal, and the Flight Test Engineering Analysis team.
"I'm sort of a test pilot for all Deaf and Hard of Hearing employees to evaluate every option and determine its viability or feasibility for accommodations during the test flight," he said. "I like the challenge. I want to keep knocking down barriers so others can walk through."
Ultimately, he was given an Active Noise Reduction headset, which helps reduce background noise. To prepare for the test flight, he participated in a full-team briefing and in an airplane ground test to evaluate his hearing ability while using the ANR headset to listen to pilot and engineer communications.
During the flight, a teammate signed numbers and letters back-and-forth with Sanh and cued him when his name was called during roll call. Stepping off the flight, Sanh found the experience invaluable in helping him better understand pilot actions—information he'll apply in the engineering lab's simulation environment to ensure the software is bug- and glitch-free, and on test flights in 2021.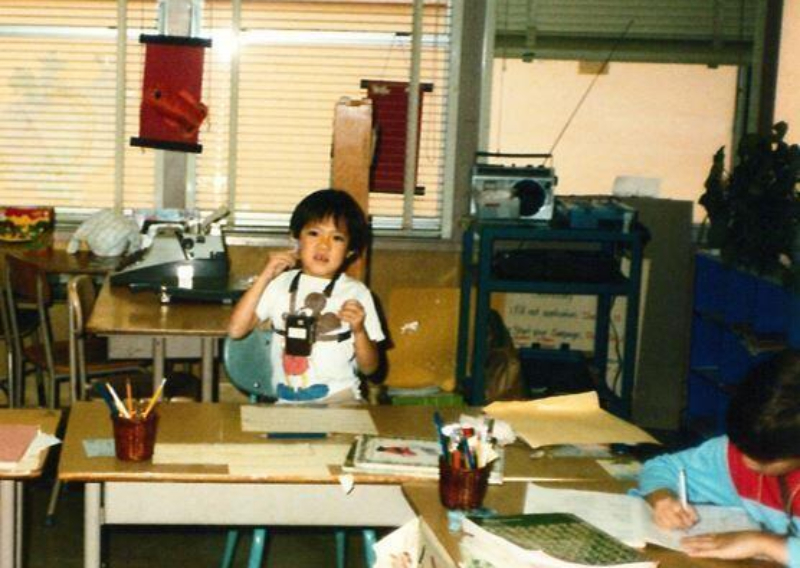 Sanh Ha, 8 years old, signs to ask his teacher a question. He was also listening to her voice through a hearing aid (the dark brown device on his chest). (Photo courtesy Sanh Ha)
"It was exhilarating," Sanh said. "If I am the first Deaf employee to do so, I hope I'm not the last. I like to think it's not a big deal since this is part of my job duty to support the pilots and FTEA engineers to ensure a smooth flight testing and data collection."
As Ha and his team continue to ensure the plane's automated systems run smoothly, he is also exploring other accommodations to make flight tests more accessible for other DHH employees.
Sanh is no stranger to adapting to challenges. Born in Ho Chi Minh City, Vietnam, he and his family immigrated to San Diego when he was three. At 15 months old, Sanh had experienced permanent damage to his auditory nerves. He grew up using hearing aids and learning American Sign Language (ASL).
Sanh's parents spoke Chinese and Vietnamese. Sanh spoke English and used American Sign Language with his brother, who is also Deaf. As Sanh's family grew, Sanh often became the medium between his siblings and his parents, who did not speak English fluently. This code-switching was often exhausting, Sanh said.
Growing up, Sanh wanted to be an auto mechanic like his father. But his father urged him to be the first in their family to attain a college degree.
"My father knew that my hearing disability would make my career path more difficult," he said. "But he told me to work through it. He had come to the U.S. so my brother and I could get a better education."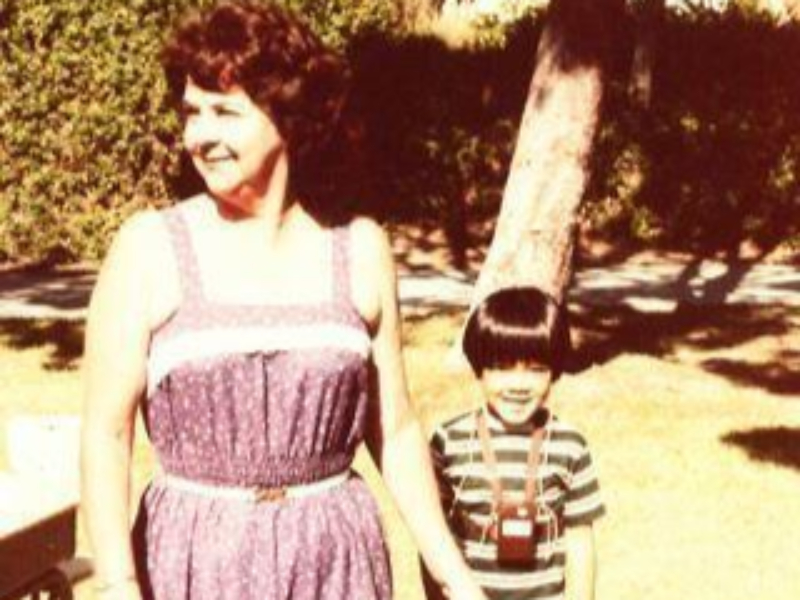 Ha pictured in third grade outside his San Diego elementary school in California. (Photo courtesy Sanh Ha)
Years later, Sanh did become the first person in his family to obtain his bachelor's degree—and his master's, in electrical engineering from the University of Washington. After graduation, Sanh started at Boeing in Boeing Defense, Space & Security. He later transferred to Boeing Commercial Airplanes as a design engineer for Mechanical Primary Controls. After 13 years, Ha transitioned to 777X Autoflight Systems last year.
Now, Sanh shares his experience and lessons learned with the DHH community, particularly young adults who are interested in STEM.
"I used to be one of them, with the same dreams, concerns, ambitions and frustrations," he said. "When I was their age, I wanted to meet Deaf and Hard of Hearing adults who held a professional STEM career. I wasn't able to, but it's my hope that they will be able to carry on the knowledge we impart to the next generation."
Sanh's own father passed away two years after he graduated from high school. Sanh regrets that his father was unable to see what Sanh and his siblings have accomplished since.
But, he says, "I like to think that my father was extremely proud of my accomplishments."