Solving problems at home and at work
A fresh coat of paint is often one of the final steps for an aircraft before first flight. It's a culmination of a months or years-long effort to design and build a quality product that Boeing and its customers can be proud of.
Ty'Quish Keyes knows that feeling of pride well, both in his role at Boeing and at home. In 2019, the SB>1 DEFIANT technology demonstrator – a helicopter he helped design and build – flew for the first time. Years of planning, designing, building and troubleshooting a revolutionary new aircraft led to that moment.
"It's hard to describe the thrill of it, but it was amazing," he said.
SB>1 DEFIANT is a compound co-axial helicopter with two counter-rotating sets of rotor blades stacked on top of each other. It's the baseline for Boeing and Lockheed Martin Sikorsky's DEFIANT X, proposed for the U.S. Army's Future Long-Range Assault Aircraft (FLRAA) program. The configuration facilitates the maneuverability and agility of a helicopter, with the speed and range of a fixed-wing airplane. First flight in 2019 kicked off a flight test program in which the technology demonstrator aircraft achieved several key flight milestones.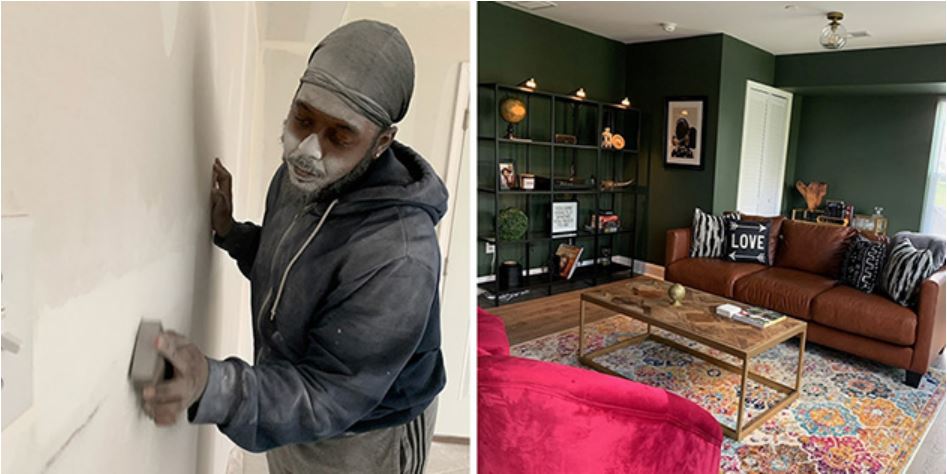 Solving problems at home
A couple years after that flight, new paint was also one of the final steps for Ty'Quish as he put the finishing touches on a months-long basement renovation. Like the process to get to SB>1 DEFIANT's first flight, the renovation involved multiple plans, designs and challenges along the way. For example, a dry wall issue set him back weeks. His problem-solving mindset, honed in his current role as Joint Multi-Role (JMR) integration lead – which supports Boeing's FLRAA program – also helped him work through his DIY renovation problems.
"Although it was challenging, I was motivated to see the project to completion," he said. "I wanted to create a place that I could be proud of."
It's a mindset that the Philadelphia-native first picked up building with LEGOs and working on cars as a kid. His projects got progressively larger over time. But it didn't click that the mindset could lead to a career in engineering until high school.
"On the first day of an intro to engineering class, the professor explained that engineers are problem solvers, that they use math and science to solve the world's problems," Ty'Quish said. "That's when a light bulb went off."
He later interned at Boeing before joining the company full-time after graduating from Morehouse College with a degree in applied physics and mechanical engineering.
Building Future Vertical Lift
In his current role, Ty'Quish's responsibility is to make sure that aircraft designs are clear and achievable, and parts and materials are available when they're needed – much like what's required when renovating a basement. He's a detail-oriented project manager who also has a clear view of the big picture.
"We need to make sure the designs are good and that we're in a position to stay on schedule, but we also work closely with others like the human factors team to make sure that pilots and operators can actually use the aircraft the way it's intended," Keyes said.
Team DEFIANT's offer to the Army has evolved during the development process, from what was once called the Joint Multi-Role Technology Demonstrator to DEFIANT X. The technology and capability available have evolved as well.
"We're introducing new technologies that are really on the cutting edge," Ty'Quish said. "It's not just one thing, either. It's many different aspects, from manufacturing processes and materials to increased speeds and survivability."
What excites Ty'Quish the most is something not easily seen when looking at an aircraft.
"I'm most excited about the Modular Open System Approach (MOSA)," he said. "It will allow the customer to be more efficient and agile, and grow capabilities without making significant changes to the aircraft. It will change the way we approach aircraft design moving forward."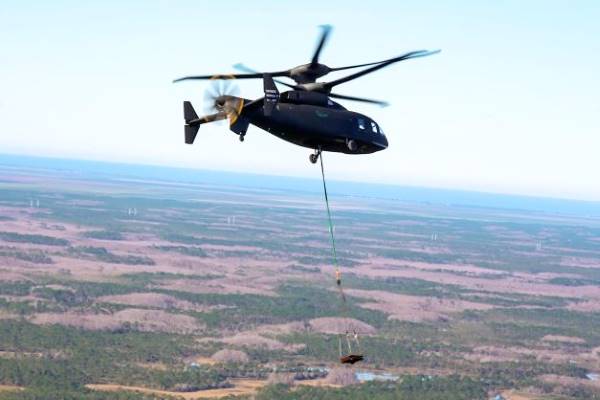 Learn more: DEFIANT's 'triple threat' and other mission profile flights.