Inventor strives to make space safer
As a child, Francis Samalot remembers watching television coverage of the Space Shuttle Challenger accident. From that day on, her life's goal became making space safer for all. She recalls a specific moment when her seventh grade teacher asked the class, "What do you want to be when you grow up?" And she excitedly shared, "I want to be an astronaut!"
Although Francis's dream of becoming an astronaut did not come true, her early visions of a career in space technology are now her reality. Francis is currently a Senior Composite Engineer at Boeing's Satellite Development Center. She has established herself as a world-class innovator and is listed as an inventor on seven U.S. patent applications, has four issued U.S. patents, and has submitted over 13 invention disclosures. She says each patent represents a step toward achieving her childhood goal to make space safer.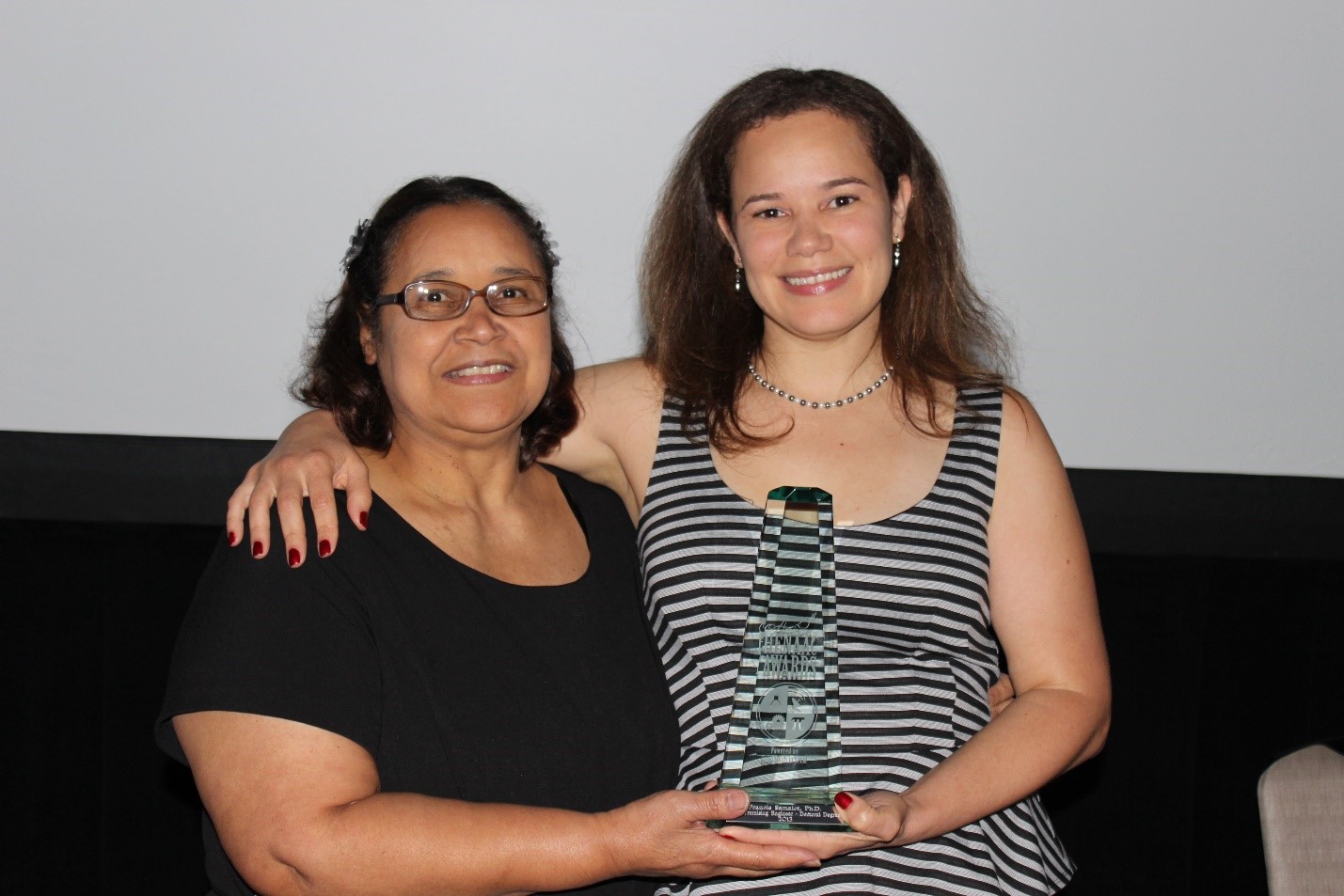 Francis recently helped develop a series of inventions around the induction welding for thermoplastic composite assemblies. Francis's series of inventions help automate the thermoplastic composites welding process, allowing the end user to process a new assembly and determine the right parameters without interacting with the equipment.
"The use of thermoplastic composites brings a big advantage to Boeing," says Francis. "Not only do they reduce the weight of our products, but they also enable increased production rates through process automation."
Deep space missions and "in space living" require a paradigm shift from shuttling everything into space to "off earth" or "in space" manufacturing. This is where reusable materials like thermoplastic composites shine. These patents ensure that there are safe automated processes in place that reduce touch labor and the likelihood of accidents caused by human error for the next generation of crewed and un-crewed spacecraft.
Francis is also passionate about addressing the representation gap for Hispanic women in STEM and leadership roles. She works with organizations like the Society of Hispanic Professional Engineers (SHPE), serving on Boeing's SHPE-External Technical Affiliation (ETA) board in multiple roles over the years. She is currently the SHPE-ETA Technical Liaison promoting the Technical Fellowship Program to members. She also serves in the Industry Advisory Board representing Boeing at the Mechanical Engineering Department of the University of Puerto Rico, Mayaguez.
Francis hopes to inspire other female inventors and inventors of color to aspire to technical excellence, invent, and become leading industry experts.
"You must intensely and forever not just do your best, but share your voice," she says. "Paying vigilant attention to detail and speaking up if something doesn't seem right or if an idea sparks, no matter how big or small, is how we will continue to create products that make our world and beyond safer."