'Advice worth taking' Mother and son use Boeing tuition assistance to learn—together

As a working mom striving to earn her associate degree, Melanie Brisbane's priority list and budget grew increasingly hard to manage. Determined to pursue a better life for herself and her son, she turned to her own mom for advice. With the simple words, "apply at Boeing," Melanie began a 22-year journey that would bring positive change to both their lives.
Melanie's mom, Ok-Sun, worked for Boeing, and remembered hearing about a tuition assistance program for employees at all levels.
"My mom wanted more for me and my son. She told me if I could just get my foot in the door, so many opportunities would be available to me," Melanie said. "Of course, she was right."
Like her mother, Melanie began her Boeing career in upholstery, sewing together fiberglass insulation for airplanes. She then moved to Skin & Spar where she spent nearly 18 years, working her way to wing and skin prep mechanic.
In that time, Melanie used Boeing's tuition assistance program, known as the Learning Together Program (LTP), to diligently chip away at finishing the associate degree she began before getting hired. LTP provides generous funding at all levels and teammates can apply the benefit toward any number of certificates and degrees, at more than 300 colleges and universities.
"My mom wanted more for me and my son. She told me if I could just get my foot in the door, so many opportunities would be available to me," Melanie said. "Of course, she was right."
Every step of the way, Melanie's son was watching.
"It was a process, but I never gave up. I completed my associate degree. I'd like to think that determination stuck with my son."
Melanie's determination was also recognized by her colleagues. She was nominated for Leadership NeXt, a two-year program designed to develop Boeing's next generation of leaders.
"Through the program, I spent time in HR. I saw strong and respected professional women. As one of the few female mechanics, watching these women inspired me. I knew then I wanted to work in HR one day."
Over the next two decades, Melanie worked toward her bachelor's degree, again using Boeing's tuition assistance program to pay for her education. She eventually moved departments and began working in Quality, and with encouragement from her manager, kept that same steady drumbeat, taking classes when she could.
In 2013, Melanie's son, Curtis, also started working toward his bachelor's degree. After graduating and spending a year playing semiprofessional basketball, he began his own job search. Remembering her own mother's advice, Melanie encouraged her son to apply for a position at Boeing.
"My mom told me what her mom told her—get a foot in the door," Curtis said. "I started as a janitor and used the Learning Together Program tuition payments to earn my master's in business administration. I also got a certificate in project management."
Now a Quality manager in 737 final assembly, Curtis has one major regret.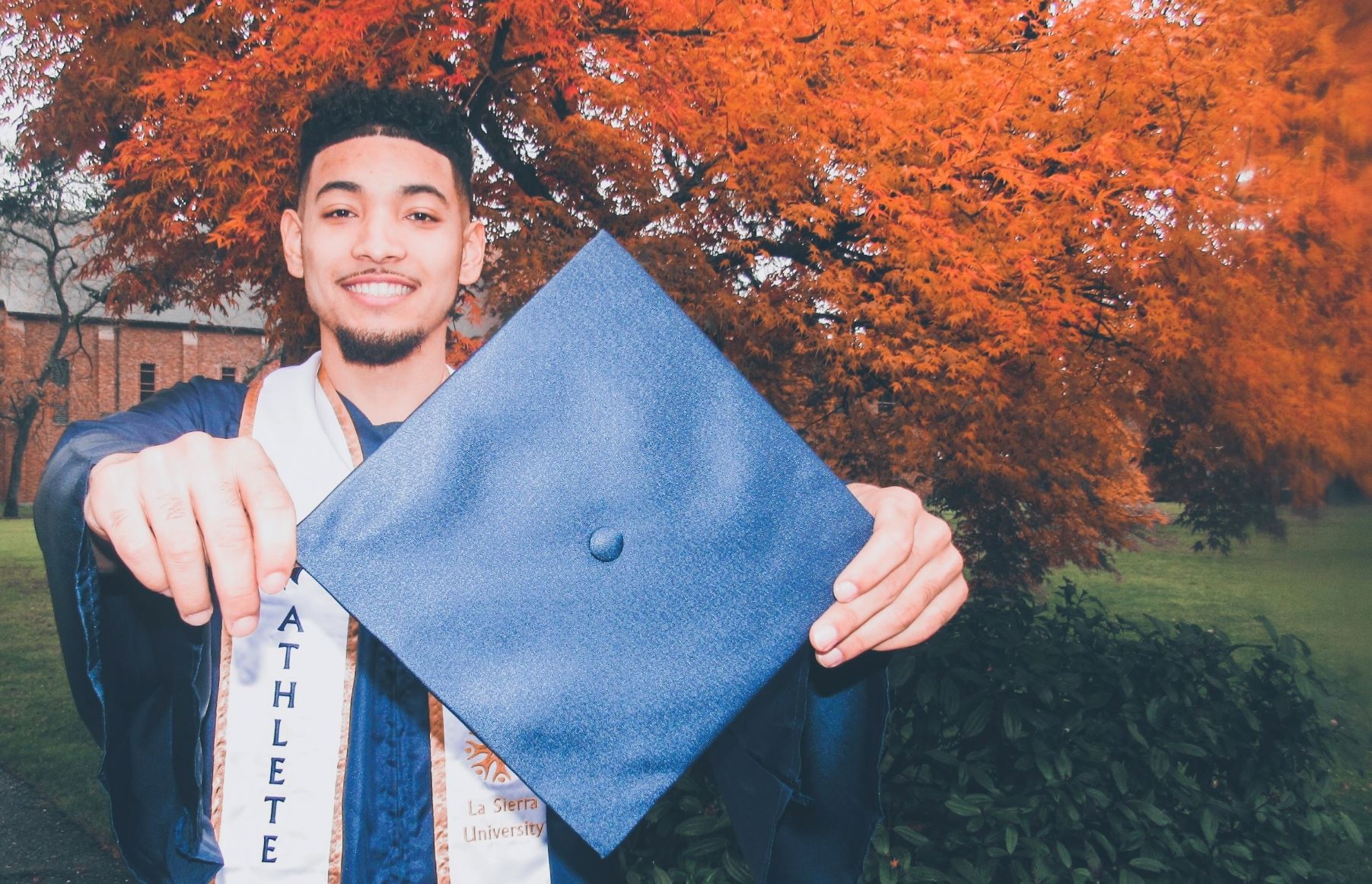 "I should have started at Boeing sooner," he said with a laugh. "If you're willing to put in the time, take the trainings, pursue an education—it will be 100% rewarded. Someday, I'll tell my kids to apply at Boeing. It's advice worth taking."
For Melanie, watching her son embrace education and opportunity makes her years of hard work worth it.
"He got in the door and just went for it," she said. "I'm proud of him. He passed me up in degrees, but I'll get there."
In 2021, Melanie officially graduated from Pacific Lutheran University with her bachelor's in business administration. And, in early 2022, she accepted a position in HR—achieving her longtime goal.
"I'm so happy for my mom. She inspires me," Curtis said. "She just kept learning, growing and overcoming."
According to Melanie, she's not done yet.
"I'm already looking at a master's program," she said. "Boeing will provide $25,000 a year in tuition assistance. This benefit is here for us to use as employees. Why wouldn't I keep bettering myself?"

Learning together
Boeing's industry-leading Learning Together Program provides tuition assistance for teammates around the world. Tuition and eligible expenses are paid directly to the school, removing the financial burden for employees. Generous funding is available at all levels, including up to $25,000/year for graduate degrees, and there is no funding limit for eligible STEM programs. Teammates can choose to study at any of Boeing's 300+ partner colleges and universities.
See more of the ways we invest in our employees' learning and development to help them have a great career.
Boeing offers a wealth of benefits to help teammates and their families live a great life. Check out more of the benefits of joining #TeamBoeing.