'I knew this was the place for me'
During her time in the U.S. Army, Anika Bell saw how a community of people from various cultures and backgrounds could work together to achieve success. She developed a passion for connecting with people from all walks of life and now uses that passion to recruit diverse candidates to our company.
"I believe diversity is a beautiful puzzle, and everyone holds a piece that is unique to completing the picture," said Anika. "I was encouraged by how Boeing advocated for diversity and community engagement, and I knew this was the place for me."
Before joining our company, Anika served as a supply chain manager in the military. Today, she is a university recruiter, partnering with colleges across the U.S. to host networking events that connect our employees with students, so they can learn about career development opportunities and internships.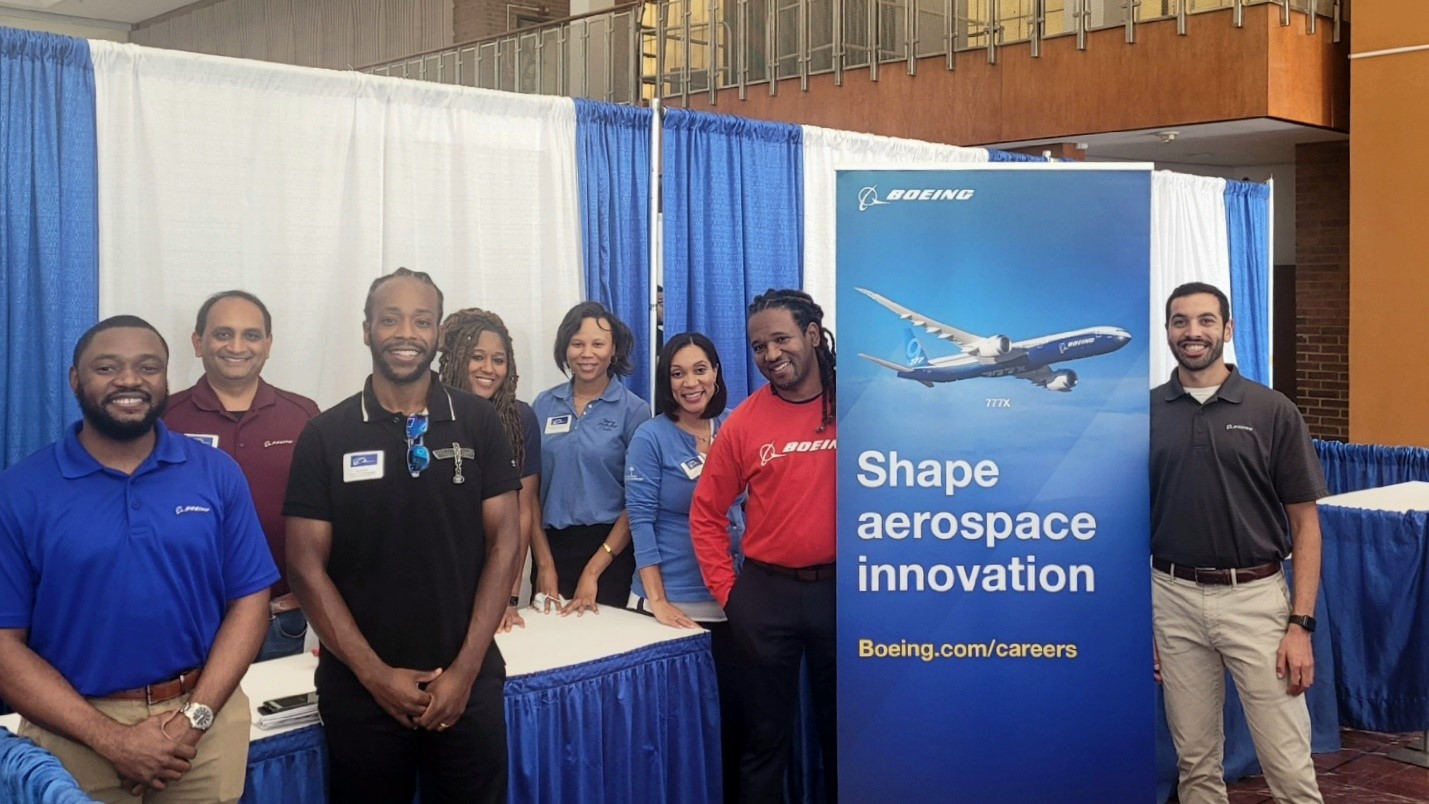 Our commitment to diversify our recruitment efforts has led to public recognition, including the number one ranking in U.S. internships programs by Yello and Wayup. We also ranked No. 16 on DiversityInc's 2022 "Top 50 Companies for Diversity" list.
As we continue working toward our goal to increase our Black representation rate in the U.S. by 20%, Anika looks forward to continuing efforts that foster an environment with diverse representation and perspectives.
As part of those efforts, Anika recently coordinated a series of events with students at Tuskegee University, Clark Atlanta University, and other universities across the country. The events featured career-focused seminars, panel discussions, and workshops—bridging the gap between classroom and career experiences.
"During my time in university relations, we've connected with students who were accepted as interns and went on to work at the company," Anika said. "Cultivating these relationships and showing students that we're invested in their success has helped them determine their career paths, which has led to Boeing acquiring strong talent."
Connecting her experience as the former chair of the San Antonio Boeing Black Employees Association resource group (BBEA) with her university relations role, Anika has encouraged BBEA members to participate in recruitment activities.
"Each Boeing teammate brings something unique to the company," she said. "And each of us has an opportunity to support diversity and inclusion."