'If you live long enough, you will experience some disability'
For Nick Perry, advocating for those with disabilities is personal. His journey to supporting disability advocacy was inspired by his childhood.
Nick never envisioned himself working in the space professionally because he was so close to it. "I have a couple of disabilities," he said, "and I have a younger brother who is more significantly impacted by his disabilities." Looking back, Nick realized his personal connections informed his work advocating for those with disabilities. He said, "The way that I see it now, I'm just walking in my purpose."
'I helped pass legislation so others could help themselves'
Nick started his career as a public policy specialist and lobbyist in Georgia State, where he was involved in passing legislative efforts to help others with disabilities navigate challenges. "Things like providing community access services through publicly funded space, ensuring individuals with disabilities are given a choice of employment if they want to work, and giving people with disabilities the opportunity for long-term savings without negatively impacting their benefits," he said. A self-described thinker and doer, he added, "I helped pass legislation so others could help themselves."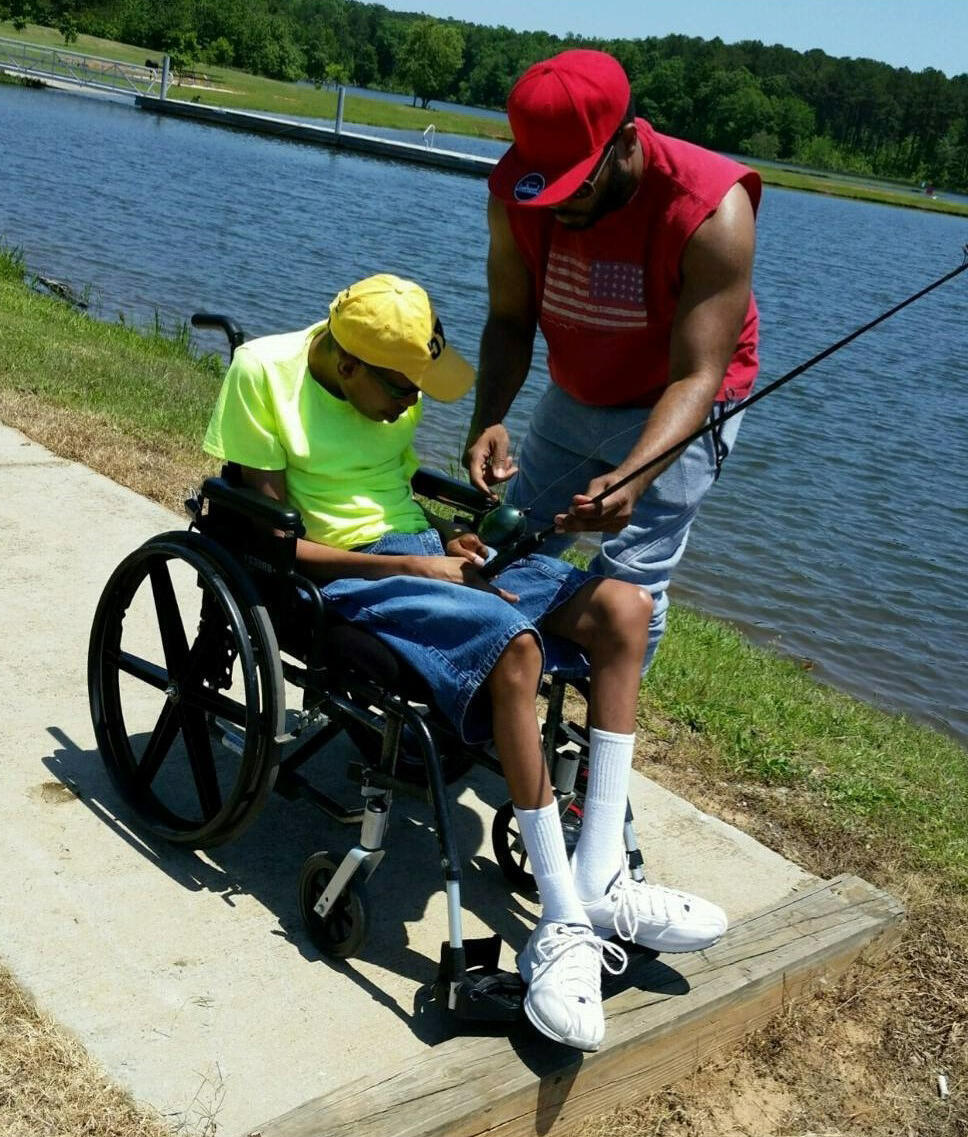 'We are all temporarily abled.'
Nick joined the Global Equity, Diversity & Inclusion (GEDI) team at Boeing, where he plans to leverage his outside experience to help all teammates – not just those who identify as having a disability, past or present. "We are all temporarily abled. If you live long enough, you will experience some disability," he said, "so this is something we will all relate to at some point."
While Nick will initially focus his efforts on neurodiversity; he and his GEDI teammates are working to build an inclusive and safe space for all. He hopes the numbers of U.S. employees who self-ID will increase adding, "We can advance diversity and inclusion and provide the right education, resources and support if we have collective data around the percent of our workforce that identifies as having, or previously having, a disability."
With a diverse workforce such as Boeing's, however, there is not a one-size-fits-all for supporting those with disabilities. Nick explained that advancing inclusion is about all the ways our bodies and minds behave and respond differently – sometimes in unexpected ways. It's about acknowledging sensory disabilities such as vision and hearing loss, making accommodations to physical spaces, or sometimes rethinking how work gets done.
Because the voluntary self-ID provides a clearer picture of our workforce diversity, Nick said, "Self-ID is the easiest way people can help us grow our workforce diversity, which is essential for our business and for each other." As a result, he shared that an inclusive workforce leads to more accessible products, which increases presence in the marketplace and expands the target market.