Allies spreading awareness
Elizabeth French is an enterprise workforce specialist in Renton, Wash., and was recently certified in the Mental Health First Aid at Work program. Maggie Duckworth is a software engineer in Berkeley, Mo., supporting High Fidelity Digital Twin development. Their stories are part of a series celebrating the perspectives and accomplishments from LGBTQIA+ employees and allies across Boeing.

Elizabeth French and her husband always encouraged open communication and expression while raising their three children. Hardships she experienced during her own childhood fueled her empathy for people and the importance of advocating for those who may not always feel supported.
When her oldest child, Asher, recently came out as non-binary and embraced they/them/their pronouns, the family's main priority was to be supportive and learn as much as they could about gender identity.
This desire to support her family led Elizabeth to join the Boeing Employee Transgender Family Members Group (BETFaM), a closed group for parents and partners of transgender family members who connect and share employee or community resources to support one another and family members.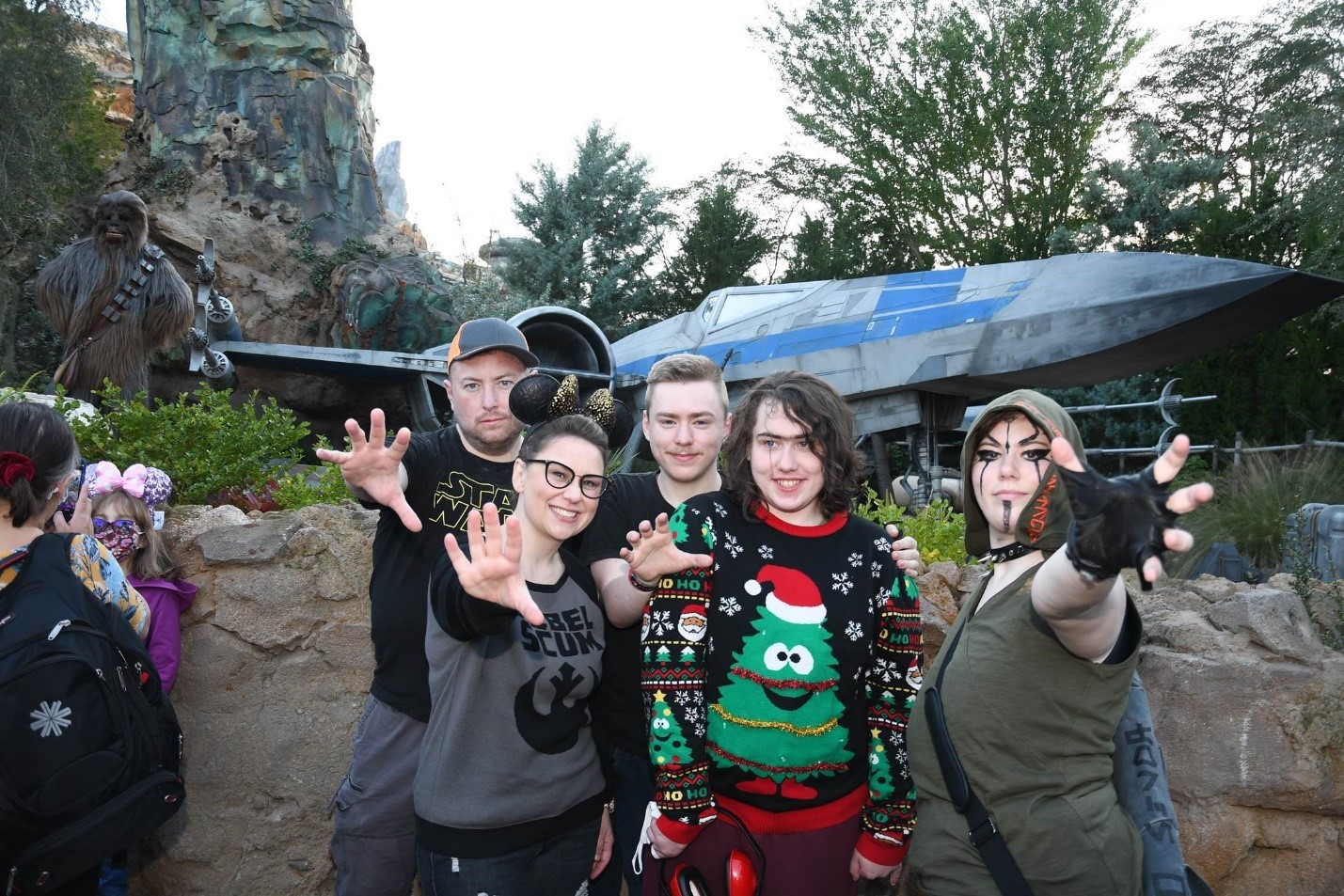 Elizabeth also looked into health insurance benefits and was able to connect Asher with Boeing's Gender Affirmation Team, which provided information and resources to help Asher and family navigate through the transition process.
"My work community has provided a great deal of support for my family through this process," Elizabeth said. "Hearing other people's experiences and the insight they have provided has been invaluable. I've also been able to share my experience to help other families."
"We're dedicated to creating a gender-affirming atmosphere within our home and community. Asher's courage has inspired all of us to be more comfortable with ourselves. Boeing is leading the way for employees and their families to be their authentic selves."
For Maggie Duckworth, advocacy for the transgender community is also a key component of her life.
Maggie's mother, father and grandmother worked for McDonnell Douglas. After graduating from college, Maggie joined Boeing, continuing the family legacy.
The software engineer met her partner more than 20 years ago at an anime convention. The two bonded over the animated art where gender fluid characters were commonly a part of storylines. Later, Maggie's partner, Ryn, came out as non-binary and now uses the pronouns they/them/theirs.
"For a long time they were struggling with defining who they were," Maggie said. "Then Ryn realized that they were (gender) neutral and we both felt relieved because we had found a definition."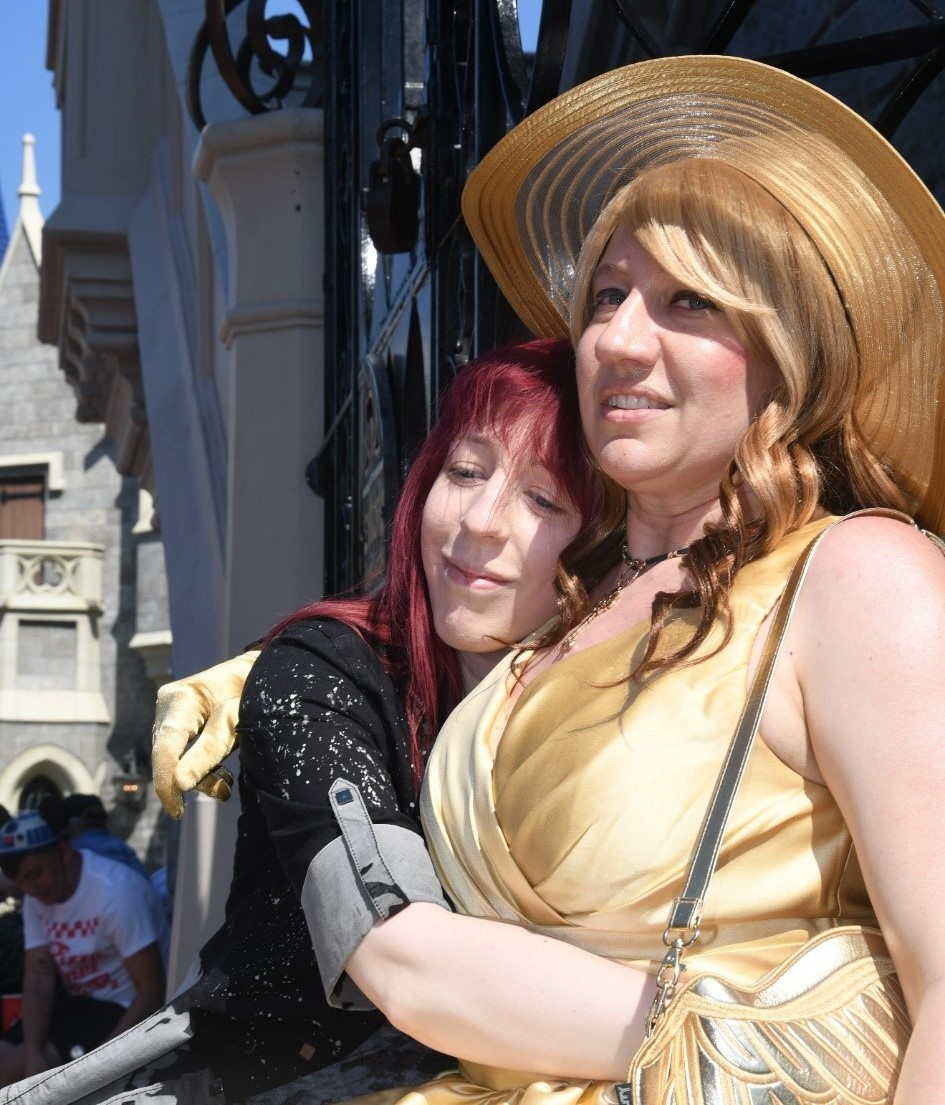 Through BETFaM, Maggie has been able to build connections with other employees with transgender family members. She's also participated in Boeing sponsored events like the Transgender and Allies Summit as well as the Out & Equal Workplace Summit. At the 2021 Out & Equal Workplace Summit's Outie Awards, BETFaM was recognized as the New Employee Resource Group of the Year for their dedication to creating a community of support for family members of transgender and non-binary people in the workplace.
"It's great to work for a company that understands this is how things should be," Maggie said. "Everyone should feel comfortable coming to work and being who they are each day."
The summits have helped her understand how to be a better ally.
"My partner and I have had many frustrating encounters where they were misgendered," Maggie said. "I've done my best to be supportive and make the correction when this has happened. It's important to understand that gender identity can be fluid and everyone may not identify as male or female based on how they look."
She emphasizes the importance of allyship to combat bias and improve understanding and support of the LGBTQIA+ community. "Boeing is creating a safe, inclusive and supportive environment where all LGBTQIA+ employees are accepted and their family members are also supported," Maggie said. "As an ally, I can spread awareness, confidently share my experience, and help educate others because of the support I have received."