'There are no boundaries when it comes to your future'
Electrical engineer Marcela Angulo had never been to Huntsville, Alabama — and had no immediate ties to the defense world.
But when she received a job offer to move there and support Boeing's air and missile defense portfolio after graduating from college, she thought to herself: "Let's go for it and see where it takes me."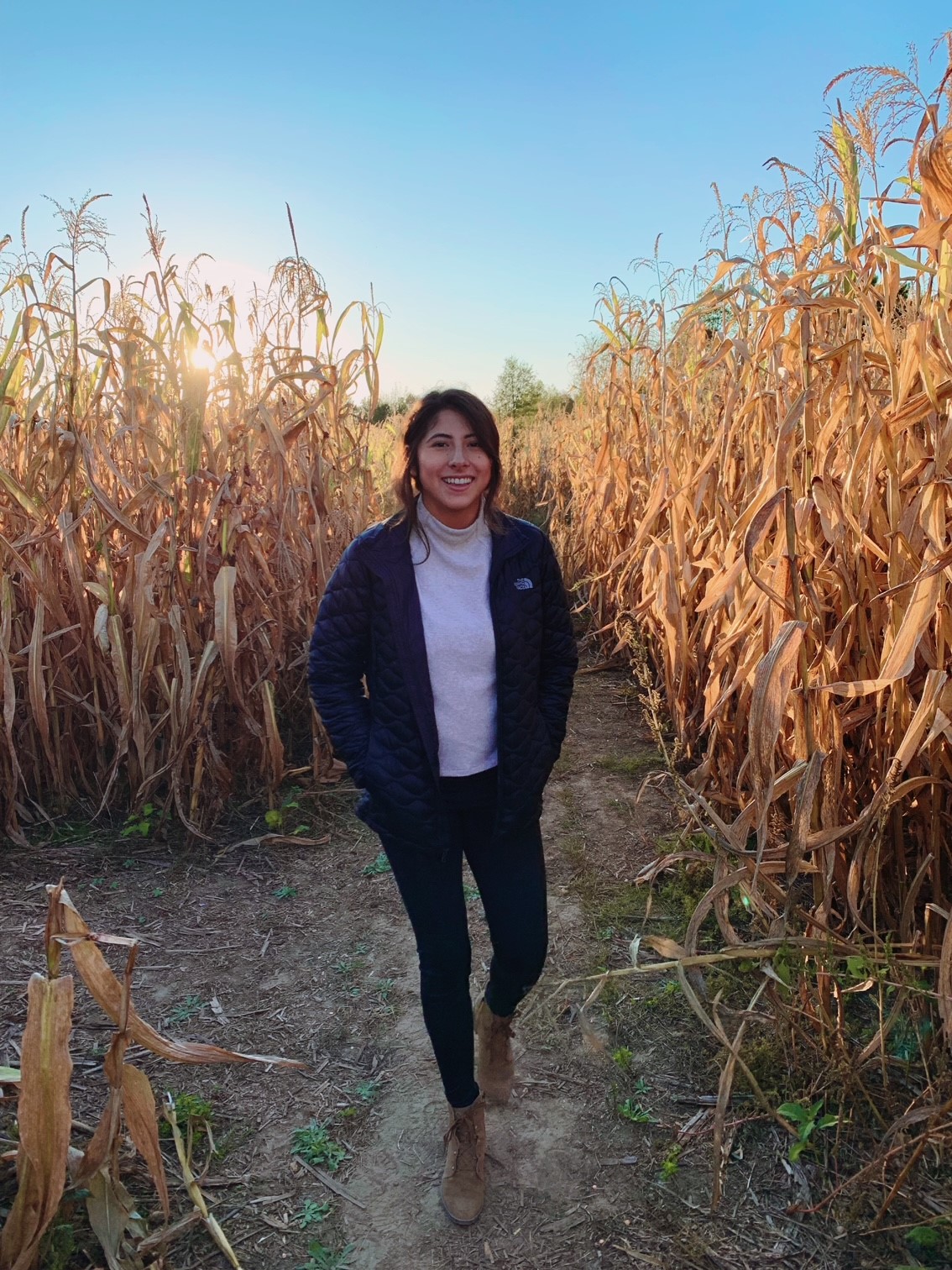 Marcela's family emigrated from Bolivia to the United States when she was 2 years old. Her interest in engineering began through an unexpected connection. Growing up without an affordable child care option, Marcela frequently accompanied her mother to work cleaning homes. It was there she met a computer engineer who went on to become an informal mentor, introducing her to computer programming and teaching her how to build different hardware components.
"Microelectronics — how they function and putting together different circuit combinations — was really interesting to me," Marcela said. "I liked circuit board design because you can lay out all the different components and see your conceptual design come to life."
"It's been a great experience with a lot of hands-on learning and career-growing opportunities "
Today, Marcela supports Boeing's Patriot Advanced Capability-3, or PAC-3 Missile seeker program. The seeker functions as the eyes and brains of the missile, enabling it to identify, track and intercept air and missile threats. It has been protecting warfighters, allies and international partners around the world from tactical ballistic missiles, cruise missiles and hostile aircraft for 20 years and counting.
Marcela is part of a team that's working on a new generation of the seeker, which is being digitally designed to adapt more quickly in defense against rapidly evolving air and missile threats.
She helps perform test equipment analysis and upgrades, and collaborates with the design team to ensure the availability and compatibility of parts needed, as well as determine how to best calibrate them. And, she's already had the opportunity to jump right in and make a difference early on.
"I feel very blessed and happy to have joined the Boeing team," Marcela said. "It's been a great experience with a lot of hands-on learning and career-growing opportunities, connecting with senior engineers to get their perspective."
Inspiring others in STEM
Marcela graduated from George Mason University with a bachelor's degree in electrical engineering, and she is currently pursuing her master's degree in systems engineering at the Georgia Institute of Technology through Boeing's tuition assistance program.
She's the first college graduate from her family — but she's determined not be the last.
"I have a little sister who is 6 years old and my goal is to be the best role model I can be for her," Marcela said. "It was rare for me to see a female electrical engineer growing up, so I want to show her there are no boundaries when it comes to your future."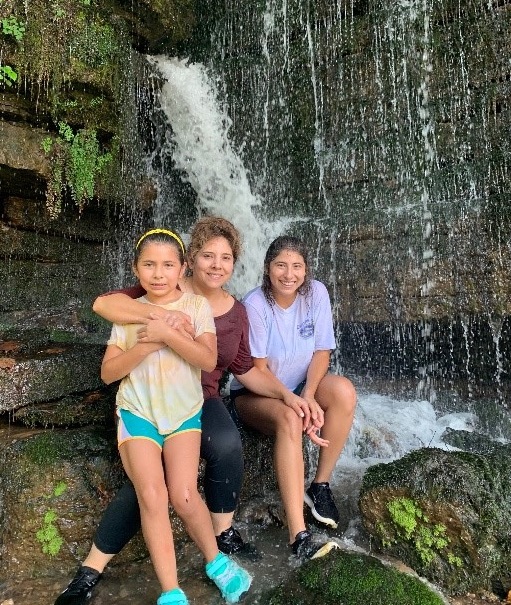 Marcela's also taken it upon herself to be a role model in the community.
In her short time with Boeing, she became community chair for the company's local Regional Events and Activities for College Hires (REACH) program and helped organize the 2019 Boeing Rocket Day, an annual event to promote STEM education for Huntsville-area youth in collaboration with the U.S. Space & Rocket Center.
Additionally, Marcela is an advocate for STEM training and mentorship opportunities in Hispanic communities through the Society of Hispanic Professional Engineers (SHPE).
"I enjoy reaching out and getting more students involved in STEM — particularly girls because of limited diversity in those fields," she said. "Diversity is important because it captures different backgrounds and perspectives."
And her advice for aspiring STEM professionals?
"I would say to always view your missteps as constructive," Marcela said. "Keep looking forward and learn from them so you can do better next time."

Learning together
Boeing's industry-leading tuition assistance program, the Learning Together Program, offers generous funding to help you enhance your skills—and learn new ones—at hundreds of accredited colleges and universities, online and across the globe. As of January 2022, eligibility begins the first day of the month after you are hired. There is no annual limit on tuition assistance if you are enrolled in eligible science, technology, engineering and mathematics degree and certificate courses.
Learn more about Boeing's Total Rewards.