Respect from day one
Gus Busolo is a simulator software engineer based in Seattle. Casady Wyckoff is a senior project engineer for the Boeing Research & Technology 787 & Boeing South Carolina site support teams based in Charleston, SC. Their stories are part of a series celebrating the perspectives and accomplishments from LGBTQIA+ employees and allies across Boeing.

Software engineer Gus Busolo has wanted to work for Boeing since his first flight on a 737-300 when he was nine. But after attending high school in Montana and college in Washington in an environment that wasn't welcoming of his identity as a gay student, he worried that the 100+ year old company would also be unwelcoming.
"As a student I had to hide," Gus said. "After graduating and going into the professional world, I have purposefully tried to align myself with companies, friends and organizations that reflect my values so I don't have to go through that situation."
While job-hunting, he attended hiring events hosted by external technical affiliations, including Out in Science, Technology, Engineering and Mathematics (oSTEM).
oSTEM is a national society dedicated to educating and fostering leadership for LGBTQIA+ communities in the STEM fields. The national society has been built by students, for students.
Through Boeing's partnership with oSTEM, LGBTQIA+ leaders are being recognized and celebrated for their commitment to advocating for more inclusion of marginalized identities in the science, technology, engineering and math career fields through strategic alliance and partner excellence awards. The partnership also helps Boeing recruit top talent for critical roles.
Gus's attendance at an oSTEM hiring event gave him an opportunity to hear directly from LGBTQIA+ employees about what it would be like to work at Boeing. That experience changed his perceptions and led to him joining our integrated airplane systems lab in Seattle earlier this year.
"A job opportunity at Boeing was a life-long dream, and learning that I'd be joining a team and culture that would accept me helped me make the decision to come here," he said.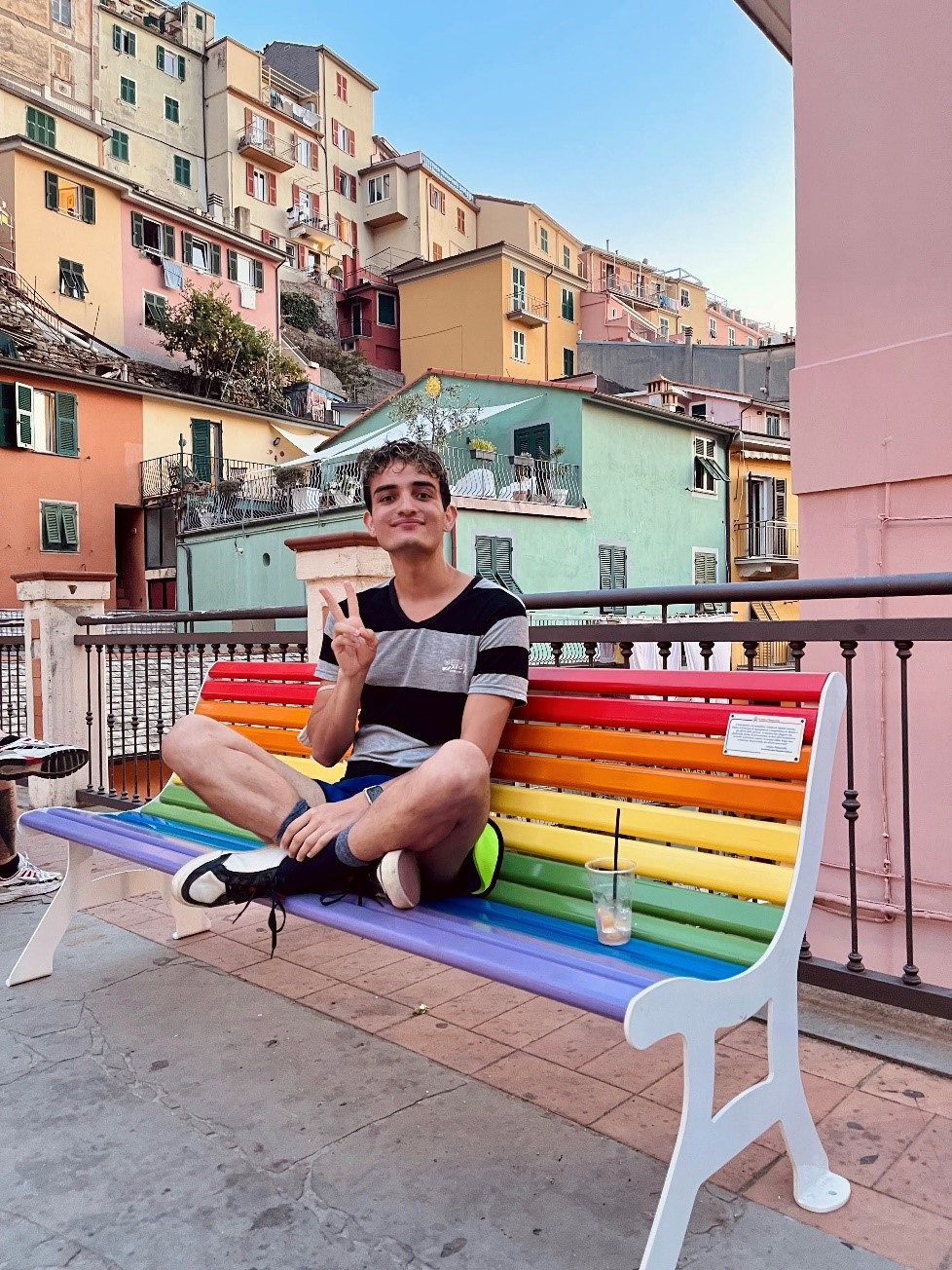 One of the people Gus talked to was Casady Wyckoff, Boeing's company focal for oSTEM and an engineer supporting the 787 program in South Carolina by helping implement new technology into the production system.
Casady's own journey to Boeing was based in the desire to be accepted fully as herself. In 2015, she was working as a materials engineer for an automotive company in Michigan. She and her girlfriend, Molly, knew they wanted to get married, but at that time same-sex marriage wasn't recognized in the state.
"It was important to me to work on big, challenging engineering problems, but also be respected as a full human," she said. "I wasn't initially comfortable being out at the company I was at until I had worked there for years and gained people's respect. As I was looking to move industries to align to my passions, I didn't want to repeat that and have to go back into the closet. I wanted my whole, queer self to be respected on day one wherever I took my talents next."
Boeing was the answer, and when she saw the support of LGBTQIA+ employees — as well as the jobs available in South Carolina, where same-sex marriage is legal — she and Molly made the move. Since then she has held individual contributor and managerial roles, and six months ago she became the Boeing focal to oSTEM.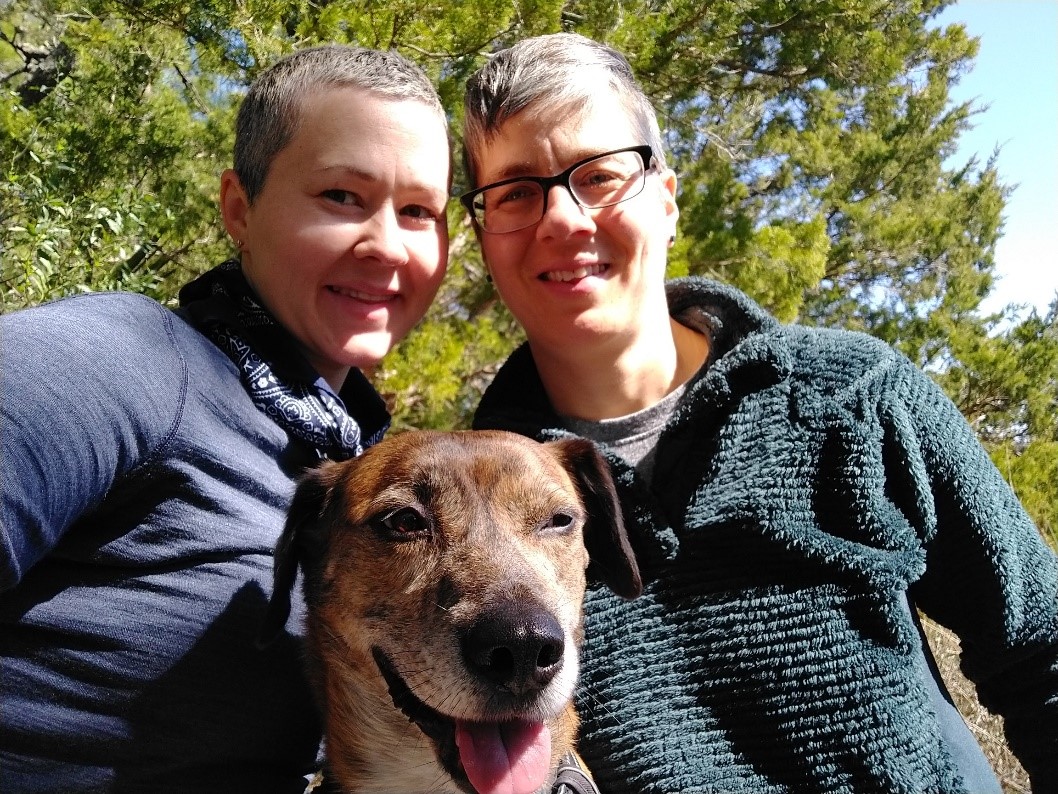 Casady is no stranger to oSTEM. She and her friends started a chapter at their college, and as an engineering student she would have to travel away from her college's main campus for classes on the engineering campus, which she described as unwelcoming to LGBTQIA+ students.
"We wanted a way to be more visibly out on campus and make sure that students who were trying to understand their identity knew they would have a safe space," Casady said.
The oSTEM chapter they began also provided programing and guidance to peers and professors so if they had friends or students who came out, they could react positively to make it a good environment.
Today, Casady's involvement as Boeing focal for oSTEM gives her the opportunity to open the doors to other LGBTQIA+ talent and bring their abilities into the company. She particularly focuses on undergraduate STEM majors who are looking for their first opportunity after college.
"oSTEM students are so smart and inventive, and they have so much passion for where this world is going," she said. "They want to be here alongside us and go solve these technical challenges. I hope that all of us can accept them with open arms as they continue to join us, because they have amazing ideas and are well-poised to lead us through company's next century."